In any negligence case that can't be soundly defeated on its merits, defense lawyers may try to assert the victim was in some way or to some degree responsible for his or her injuries.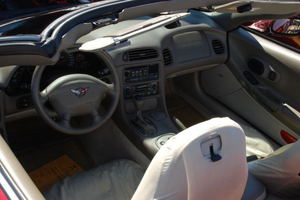 This is called comparative fault. In some states, a finding of comparative fault – no matter how much or how little – will result in a defense win. Not so in Florida, which recognizes a the pure comparative fault model. This essentially holds in the event comparative fault is established, plaintiffs overall damages will be reduced by their degree of fault.
So an injured pedestrian who was distracted as they crossed the road and was struck by a drunk driver may be found 20 percent at fault by a jury. Thus, an award of $100,000 would be reduced to $80,000.

Thus, there is no bar to recovery on damages in Florida for comparative fault.
Other states have varying standards.
In Wyoming, for example, where Ludlow v. Wise was recently considered by the Wyoming Supreme Court, the state follows a modified comparative fault model with a 51 percent bar. That means if a plaintiff is found to be 51 percent at fault or more, he or she will not prevail on a claim and won't be able to collect damages.
In Ludlow, the underlying claim involved a single-vehicle auto accident in which the driver was reportedly very drunk.
According to court records, the driver began drinking at his home sometime around 9 a.m. on the date in question. He then went to a local bar around 11 a.m. While there, he reportedly consumed several beers, whiskey shots and rum-and-cola drinks.
Plaintiff arrived at the bar in the early afternoon. She had just left another bar, at which she had lunch, a few beers and several vodka drinks. Plaintiff and defendant had known each other for some time, and occasionally dated. They talked for a while. Plaintiff then reportedly asked defendant for a ride in his sports car.
After traveling a short distance, defendant lost control of the vehicle while traveling 50 mph in a 30 mph zone. The vehicle hit a fence and then a concrete barrier. The vehicle was totaled. Driver conceded to police he'd been drinking, and his blood-alcohol content measured 0.14 percent two hours after the crash. He later pleaded guilty to DUI.
Plaintiff was transported to the hospital for a chest contusion, abrasions and bruises. She continued to receive treatment for soreness and pain and even six months after the crash, had ongoing pain in her back, neck and legs. She was also diagnosed with abnormalities in the discs of her lumbar and cervical spine.
She filed lawsuit before the statute of limitations, though she did have some trouble serving process on defendant, who had moved to New Jersey. A trial finally commenced in 2014, seven years after the crash.
Jurors returned a verdict finding defendant negligent and his negligence the proximate cause of plaintiff's injuries. However, it found him to be just 55 percent at fault, while plaintiff was deemed 45 percent at fault. Her total damages were deemed $15,000, reduced to $8,250 due to her comparative fault.
She appealed, but the verdict was affirmed.
Plaintiff argued there was no evidence suggesting she was at fault, pointing out defendant was driving and she was a passenger and as such, she could not be held at fault for his driving. However, the court noted there was no question alcohol was a factor in this crash, and there was reasonable evidence plaintiff knew or should have known defendant was drinking prior to getting into a vehicle with him. Also playing a role was the fact that she asked him for the ride, even knowing both had consumed a significant amount of alcohol.
This meant a jury could reasonably find – and did find – that she failed to exercise a degree of care expected of an ordinary person under the circumstances.
The extent to which comparative fault may play a role in drunk driving cases varies significantly, which is why it's important to consult with an experienced Fort Myers injury lawyer as soon as possible after a collision.
Call Associates and Bruce L. Scheiner, Attorneys for the Injured, at 1-800-646-1210.
Additional Resources:
Ludlow v. Wise, March 24, 2015, Wyoming Supreme Court
More Blog Entries:
Skaperdas v. Country Cas. Ins. Co. – Auto Insurance Agents Owe Duty of Care, April 1, 2015, Fort Myers Injury Attorney Blog