An 11-year-old Florida girl has been grievously injured by a dog attack — a tragic reminder of the dangers associated with our love for man's best friend.
After suffering a severe dog bite injury in West Palm Beach, she is currently undergoing econstructive surgery to help to fix her face. She lost a good part of her upper lip in the bite and doctors are doing all that they can to help to restore her appearance.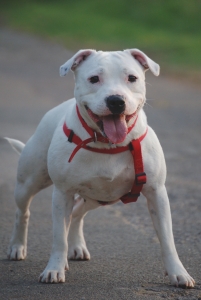 According to ABC NEWS, the young girl was sleeping over at a friends house when the attack happened. She woke up to the Jack Russell terrier-English bulldog growling at her. In a matter of seconds, the dog jumped at her and bit her face. In the attack, the dog's teeth ripped off about three-quarters of her upper lip and even part of her nose. When paramedics arrived, the mother of her household turned over parts of the little girl's lip that was found on the floor. Unfortunately, the blood vessels in the tissue had already died and the skin could not be reused.
Our Cape Coral dog bite attorneys understand how serious dog bite injuries can be. If you or someone you love has been attacked by a dog, it's important to contact an experienced attorney to help guide you through the legal process. There are strict laws in the state of Florida regarding dog bite injuries that must be followed. An experienced attorney can help you to make sure you get the compensation that you deserve!
Following the attack, the little girl was rushed off to St. Mary's Medical Center in West Palm Beach. She was then transferred to Joe DiMaggio Children's Hospital in Hollywood where a specialist could be assigned to handle her reconstructive surgery.
Surgeons decided to do a "switch lip" on her, meaning that they took skin from the lower lip, flipped it upside down and reattached it to the upper lip. Since so many blood vessels were already dead, surgeons had to stitch her mouth shut until new vessels could grow back. It's expected to take about three weeks.
She's got many more surgeries to go until doctors can do what's possible to restore her face. So far, the medical bills total more than $70,000. The family is currently taking donations to help to cover the costs.
In the state of Florida, an owner of a dog that bites someone can be held liable for the damages. This is held true even when the dog has shown no prior signs of viciousness. If there is any kind of negligence on the victim's behalf that is a proximate cause of the attack, then the liability of the dog owner is reduced by the percentage that the victim's negligence in the incident.
Young children follow a separate set of guidelines when dealing with these cases. Children who are under the age of 6 presumably cannot comprehend the dangers of a dog and will not be held liable for instigating an incident.

If you or a loved one has been injured by a dog in Fort Myers, contact Associates and Bruce L. Scheiner, Attorneys for the Injured. Call 1-800-Dial-BLS.
Additional Resources:
Florida Girl's Lip Reconstructed After Dog Bite, by Katie Moisse, ABC NEWS
More Blog Entries:
Dog Bite Claims in Fort Myers and Elsewhere Cost Insurance Companies Nearly $500M in 2011 , Florida Injury Lawyer Blog, May 24, 2012
Dog Attack in Fort Myers Worries Local Residents , Florida Injury Lawyer Blog, May 2, 2012