There's a government website that can be used to help you to choose the right nursing home for your elderly loved one. Two websites just got a makeover and now they're easier to use than ever, according to the Herald-Tribune. You can get some of the most detailed information, like what residents in a particular Naples home are having for breakfast.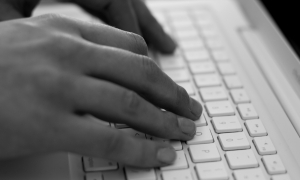 Fort Myers nursing home neglect often occurs when family members don't stay informed. We understand that there's also a new feature on the website that will help residents to find homes in relation to their home or any specific zip code.
Another feature allows you to look at all of the "Inspections and Complaints" at a specific nursing home. You can review narratives that give specific details regarding site reports. These reports are updated every month. You will also be provided with a star-rating system, meaning that each nursing home will be rated on a number of criteria, helping you to get the inside scoop on how they're really run. This site is going to be extremely useful for those who are narrowing their list of potential nursing homes.
Don't have access to a computer? You can also call 1-800-MEDICARE (633-4227) and have someone walk you through all of the information that can be found on the website regarding any nursing home you choose.
This information was always available on the Florida Agency for Health Care Administration website. It was just tough to find and tough to navigate through. This information wasn't always reliable either. Now, the information will be more accurate and will be more up to date. You can access the Nursing Home Compare website at any time.
This website is also helping to make the performance reports of nursing homes more transparent. It's all a part of the government's attempt to raise the standards of these facilities.
Some of the other new features on the website include current rates of antipsychotic drug dosing at nursing homes.
"We've taken out a lot of the narrative you used to see, making it easier to read and more appealing to look at," said Shari Ling, CMS deputy chief medical officer.
You are also urged to visit potential nursing homes often. You should stop in periodically and during off-peak hours to get a first-hand look into a home's operations, according to ABC7. It's also important to make sure that you find a home that fits your needs. Make a checklist of all the things you require from a nursing home and don't stop until you find the right one. Do your research!

The personal injury attorneys at Associates and Bruce L. Scheiner, Attorneys for the Injured, fight for those who have been abused or neglected at nursing homes or assisted living facilities in Fort Myers, Naples, Cape Coral and elsewhere in Southwest Florida. Call 1-800-283-2900.
More Blog Entries:

Lookout for Signs of Fort Myers Nursing Home Abuse in Fort Myers when Visiting Loved Ones, Florida Injury Lawyer Blog, December 12, 2011
Nursing Home Abuse in Florida Increases with Fewer Home Requirements, Florida Injury Lawyer Blog, June 8, 2011