In recent years, tens of thousands of woman have come forward to report they have suffered severe physical, emotional and financial losses and distress as a direct result of poorly-designed, improperly-tested transvaginal mesh products. The complications reported are devastating. An increasing number of courts are finding these companies liable for designing a defective medical device, failing to warn patients of the danger they faced and causing severe physical pain and mental/ emotional trauma.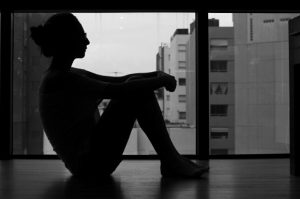 Recently, one such transvaginal mesh lawsuit was weighed by the U.S. Court of Appeals for the Fourth Circuit, which affirmed the trial court's verdict in favor of the plaintiff for $3.27 million.
Like so many victims in these cases, this started when plaintiff began seeking treatment for symptoms of stress urinary incontinence, or SUI. This involves unintentional urination during activities such as laughing, sneezing and coughing, and pain during intercourse. The condition continued to worsen, and her physician recommended a number of treatment options. One of those was surgical implantation of a transvaginal mesh device called the Tension-Free Vaginal Tape-Obturator, a device made by Ethicon, a subsidiary of Johnson & Johnson. The device is a sling made with laser-cut mesh, and was a second-generation version of an earlier device made by Ethicon, which meant it was able to bypass the kinds of rigorous testing the U.S. Food & Drug Administration typically requires for new medical devices. 
According to court records, plaintiff underwent the surgery in February 2011. A few weeks later, she returned for a checkup, at which time the doctor discovered that some of the mesh on her right side had already eroded. This caused plaintiff to suffer severe pelvic pain.
In the months that followed, plaintiff underwent a number of conservative treatments, but when those failed, she had to undergo revision surgery to cover the mesh that had become exposed. However, this operation wasn't successful and it didn't relieve plaintiff's pain. She was referred to another specialist, who performed another surgery. He discovered plaintiff was suffering an infection and the mesh was totally eroded on the one side. However, he couldn't remove all the mesh because some had retracted behind her pubic bone.
Mesh and scar tissue remain in plaintiff to this day, causing her to suffer severe pain, especially during physical activity and sexual intercourse. On top of all that, the symptoms for SUI – the condition she originally sought to have treated – have returned. For the rest of her life, she will need pain management medication, as there is no surgery that can fix the wrong that was done.
Plaintiff sued defendant, ultimately proceeding to trial on five claims, including strict liability, negligent defective design, negligent failure to warn and loss of consortium. Plaintiff also sought punitive damages.
Following trial, jurors awarded $3.07 in total damages for her personal injuries caused by the defective product, including for previous medical expenses, previous pain and suffering and additional medical care. They also awarded $200,000 for loss of consortium.
Defendant sought judgment as a matter of law, but this motion was denied, at which point defendant appealed, arguing there was not a legally sufficient evidentiary basis to find for the plaintiff. The federal appeals court disagreed and affirmed, ruling the trial court wasn't wrong to exclude evidence of the FDA's section 510(k) evaluation process (which fast-tracks medical devices) or FDA Advisory Committee evidence.
Call Associates and Bruce L. Scheiner, Attorneys for the Injured, at 1-800-646-1210.
Additional Resources:
Huskey v. Ethicon, Inc., Jan. 26, 2017, U.S. Court of Appeals for the Fourth District
More Blog Entries:
Florida Physiomesh Injury Lawsuit Filed in Federal Court, Dec. 20, 2017, Cape Coral Defective Product Lawyer Blog