Lee and Colliers Counties welcomed more than 7 million visitors last year. The substantial number of tourists on Southwest Florida roads surely caused an increase in Fort Myers car accidents.
Tourists may soon be able to keep their attention on the road with the help of AAA's safe driving feature, allowing drivers to navigate their trips through the safest roads possible. These safe routes have been determined through years of analyzing data of serious injuries and traffic deaths, as Top Tech News reports. Eight states, including Florida, are currently on board with AAA to launch this feature for their state. More states are expected to join.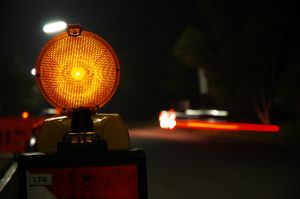 Fort Myers personal injury attorneys encourage locals to be on the lookout for lost visitors and guests and to practice courteous driving etiquette when sharing the road with our visitors. The safety of everyone on the road relies on practicing safe driving habits.
The Florida Department of Motor Vehicles offers you these tips for sharing the roads with drivers in unfamiliar territory:
-Do not tailgate other drivers. Regardless of where they're from it is important to give yourself the two-second rule. Allow yourself time to respond to another driver's any move.
-Don't drink and drive. An unfamiliar driver and an intoxicated driver create a double-edged sword on the road, increasing the chance for an accident for everyone.
-Stay focused. The more alert you are the more apt you are to respond to sudden or unexpected movements.
-Don't be an aggressive driver. Be sympathetic to the situations of others on the road. Aggressive driving only heightens the possibility of a serious car accident.

If you or a loved one has been involved in a car accident, contact the Fort Myers personal injury lawyers at Bruce L. Scheiner for a free and confidential consultation to discuss your rights. Call toll free at 1-800-Dial-BLS.