The American Academy of Pediatrics (AAP) now recommends that children ride in rear-facing car seats until the age of 2 and remain in a booster seat until 8-years-old. Consumers are no longer urged to shop for car seats according to the child's age.
Fort Myers personal injury lawyers encourage you to follow the new safety recommendations set out by the AAP to best protect your child in a potentially fatal accident. The change in car seat policy comes after research from the AAP which revealed that 75 percent of children under the age of 2 riding in forward-facing car seats are likely to be killed or fatally injured in a car accident.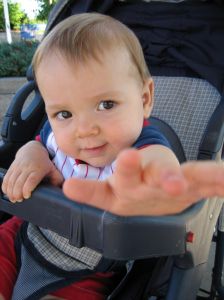 Although all car seats sold throughout the United States meet federal child restraint safety standards, it is up to parents to choose the best seat for their child. "Selecting the right seat for your child can be a challenge for many parents. National Highway Traffic Safety Administration's new revised guidelines will help consumers pick the appropriate seat for their child," says David Strickland, Administrator of the NHTSA.
Nearly 1,500 children under 16 will die in car crashes every year — car accidents are the leading cause of death in children over the age of 4. It's not uncommon for children to remain in car seats until the age of 4 in other countries.
According to National Highway Safety Transportation Safety Administration, "The rear-facing position reduces stresses to the neck and spinal cord and is particularly important for growing babies."
The design allows for the force of the collision to be distributed throughout the entire body.
There are typically three styles of rear-facing car seats available to help prevent serious injury to your child in a car accident: infant-only, convertible seats and 3-in-1 seats. The NHTSA recommends you make sure to choose the right car seat for your vehicle and your child, always read manufacturers' manuals and keep all children under 13 in the backseat — children riding in rear-facing car seats should never ride in front of an active passenger air bag.

Associates and Bruce L. Scheiner, Attorneys for the Injured, is a law firm dedicated to representing accident victims in personal injury and wrongful death claims throughout South Florida, including Fort Myers, Cape Coral, Naples, Port Charlotte and Sebring. Call for a free and confidential consultation to discuss your rights. 1-800-283-2900.