Umbrella insurance policies can be a great resource for those who have suffered injury as a result of a crash caused by a negligent driver – assuming that driver is covered under the umbrella policy.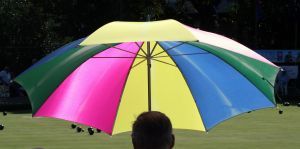 Umbrella insurance is extra liability insurance offered to protect people from major claims and lawsuits. It can kick in when other polices have been exhausted, and usually can help to ensure victims of automobile negligence are fully compensated. That's because although injury victims can personally sue an at-fault driver for injuries, it's unlikely their pockets will be deep enough to cover what could end up being tens or hundreds of thousands of dollars in medical bills, lost wages and ongoing care needs.

Of course, our Fort Myers injury lawyers know that no insurance company is eager to pay out a claim, especially when they are substantial. If there is any opportunity to decline payment, the insurer will often seize upon it.
This was the case following a 2007 crash in South Florida that gave rise to Allstate v. Manzo-Pianelli et al., recently weighed by Florida's Fourth District Court of Appeal.
According to court records, a driver with permission to operate another person's car was involved in a crash resulting in serious injury to plaintiff. The vehicle's owner had a $100,000 auto insurance policy with State Farm, plus a $1 million umbrella insurance policy with Allstate.
State Farm paid its policy limit of $100,000 to plaintiff. Then, after partial release of liability against vehicle owner, defendant pursued additional damages under his umbrella insurance policy. However, Allstate denied that coverage.
Plaintiff then sought coverage from her own insurer, USAA, for underinsured motorist coverage benefits. Subsequently, USAA filed a third-party complaint against Allstate, plaintiff and defendant driver for a declaration regarding the "priority of coverage." Plaintiff then amended her complaint to include defendant driver. However, she did not add the vehicle owner as a defendant.
Each party filed cross-motions for summary judgment. Plaintiff argued coverage was warranted because Allstate's plan agreed to provide excess liability insurance coverage which an insured person becomes legally obligated to pay due to personal injury.
The policy allowed for coverage for permissive use of a motor vehicle, but would not allow for coverage for any liability arising out of ownership, maintenance or use of a motor vehicle. Sounds confusing, but basically, the insurance company was countering that because liability stemmed from vehicle owner's ownership of the vehicle – and he wasn't even named as a defendant and the permissive driver wasn't a resident relative – the driver was not afforded coverage under the policy. Because the owner was the insured and he wasn't named as a defendant, plus the statute of limitations had already run and he couldn't be added as a defendant at that point, Allstate argued it didn't have to pay.
Trial court granted summary judgment to plaintiff, but appellate court reversed. The higher court noted there was never a determination of vehicle owner's legal obligation in the case. There was a point at which he may have been obligated to pay, had he been named as a defendant within the statute of limitations. However, the court ruled a genuine issue of material fact remained as to whether he could still be obligated to pay now, and that could impact Allstate's obligation to award damages under the umbrella policy.
The case was remanded to the trial court for further proceedings and consideration of this point.
Call Associates and Bruce L. Scheiner, Attorneys for the Injured, at 1-800-646-1210.
Additional Resources:
Allstate v. Manzo-Pianelli et al., Nov. 5, 2014, Florida's Fourth District Court of Appeal
More Blog Entries:
Green v. Johnson – Multiple Insurance Agencies in Motorcycle Death Claim, Nov. 8, 2014, Fort Myers Car Accident Lawyer Blog