The plaintiff in DeMarco v. Travelers Ins. Co. has been waiting for compensation from an auto insurance company for more than a decade. The man was severely injured as one of two passengers in a single-vehicle crash in September 2003 when the driver negligently struck two utility poles.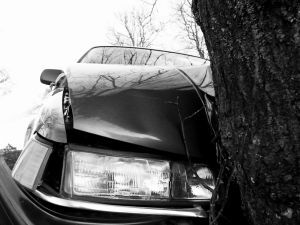 Only this past month did he finally receive that compensation – for nearly three times the insurance policy limit of $1 million.
Although the outcome of the case was favorable to plaintiff, it shows how difficult it can be to negotiate with insurance companies, even when claims are reasonable and legitimate. In this case, plaintiff's attorney offered multiple times prior to the conclusion of this case to settle for the policy limits. However, court records indicate the insurer for years denied the claim, dragged its feet and stalled action on the matter.

At one point, after plaintiff secured settlement with at-fault driver and his employer in exchange for the rights to claims insureds might have had against their insurance company, the company attempted to avoid litigation for excess damages by claiming it obtained a release for its insureds and the insureds had no claim to assign to plaintiff. However, the only reason insureds were released from liability was because they assigned plaintiff the very rights he sought to assert.
Our experienced Naples accident lawyers recognize this kind of mind-numbing run-around is typical of insurance company. They have the resources to fight claims and run claimants around in circles, hopeful they will eventually give up.
For plaintiffs in the Demarco case, persistence paid off.
Following the crash, insurance company – after lengthy silence – asserted it could not pay the injured man the full policy limit because there were other individuals who staked a claim for compensation related to the same accident.
Three years later, on the eve of the trial, the insurer finally initiated a global settlement, where it would offer to pay the full policy limit – split among the claimants. While one was prepared to accept this claim, the more gravely injured man declined. He wanted the full policy limit.
The case against the driver and his employer proceeded to trial, with the jury ultimately awarding $2,053,000, which came to $2.8 million with interest. The same day, an attorney for defendants informed the insurer it would be liable for the entire judgment, in light of the company's failure to settle with plaintiff. Plus, the company and driver were both facing bankruptcy.
Insurer then pursued mediation. Again, the insurer offered half the policy limit to plaintiff. Ultimately, the courts held insurer would have to pay the judgment, plus $1.5 million in pre-judgment and post-judgment interest.
Those who are seriously injured in a crash must be prepared for the likelihood the insurer will fight the claim. Hire a lawyer who is prepared to fight back.
Call Associates and Bruce L. Scheiner, Attorneys for the Injured, at 1-800-646-1210.
Additional Resources:
DeMarco v. Travelers Ins. Co., Nov. 18, 2014, Rhode Island Supreme Court
More Blog Entries:
Branch v. Selmo – Car Accidents Involving International Drivers, Nov. 1, 2014, Naples Car Accident Lawyer Blog