It seems every other week, another mass shooting is in the headlines. No matter where you stand on the contentious gun control issue, pretty much everyone can agree these incidents are tragic. They leave families not only bereft, but often drowning financially. Those we lose are often people in their prime, wage-earners who help support their families. Those who survive may incur astronomical medical bills and endure months-long recovery or lifelong disability.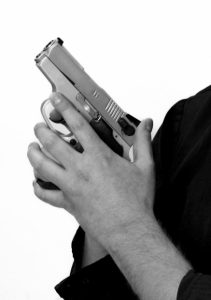 But aside from the shooters in these incidents, is there anyone really to blame? The gunmen in these cases (and they are almost always men) often commit suicide or are killed. If they do survive, their punishment will be handled within the criminal justice system. That case could be accompanied with an order of restitution, but it's often not nearly enough to cover the damages of so many – and that assumes defendant would ever be able to pay it. Unlike a car accident or a dog bite or slip-and-fall at a store, intentional acts of violence are generally not covered by insurance companies. It's an almost universal exclusion.
Pretty much the only way victims of crime can seek compensation is through third-party liability, usually on the theory of premises liability. This theory holds that property owners knew or should have reasonably foreseen the risk of such a violent act and taken reasonable steps to prevent it. 
For example, if a nightclub known for regular fights breaking out does nothing to beef up security or check for weapons and someone is subsequently shot and killed at the site in a bar fight, it's possible the nightclub could be liable for negligent security.
The only other option is to seek personal compensation directly from the shooter or his estate (if he is deceased). But again, that assumes the individual is independently wealthy and even then, the sheer number of claimants would reduce the final compensation received.
The New York Times weighed this very issue recently, noting that personal injury and wrongful death lawsuits have been filed after shootings in Las Vegas, NV, Orlando, FL, Newtown, Conn., and Virginia Tech. One of the most recent lawsuits filed in Nevada names several defendants including the hotel, its resort owner, the concert promoter and the manufacturer of "bump stocks," which is a device the shooter in that case used to alter his semi-automatic guns to act like automatic weapons. The lawsuit alleges each party shares the blame for the shooting, which resulted in 58 deaths and more than 500 injuries. It's one of the first of what will probably be many filed by victims.
The wrongful death lawsuit alleges the hotel breached its duty of care to patrons by failing to monitor people coming in and out of the hotel (the shooter in Las Vegas had a veritable arsenal in his hotel room, from which he fired off rounds at the crowd from above). The lawsuit further alleges the owner of the venue and the concert promoters failed to make sure there were enough or clearly marked emergency exits. The lawsuit also alleges employees were not properly trained and supervised on what to do in the event of an emergency.
However, there are a number of legal protections that property owners and gun manufacturers have that make these cases tough to prove. Federal law protects gun manufacturers and sellers from civil claims by victims of gun violence (namely the Protection of Lawful Commerce in Arms Act, following intense lobbying from the NRA in 2005).
Victims likely will have an easier time with premises liability claims. The primary questions will be were they careless and if so, what more should they have done? Previous lawsuits against property owners have proven successful. For example, Virginia Tech was ordered to pay $11 million to the families of those killed in a mass shooting there. Two other families who declined participation in lawsuit were later awarded $4 million each. Jurors in that case determined the university was negligent with the warning it sent out after the shooting.
Parents of slain students in Newtown have pending cases against the school district, saying they didn't adequately secure classrooms or have adequate security protocol in place.
Call Associates and Bruce L. Scheiner, Attorneys for the Injured, at 1-800-646-1210.
Additional Resources:
Lawsuits After Las Vegas Shooting May Be Uphill Battles, Oct. 11, 2017, By Jennifer Medina and Jess Bidgood, The New York Times
More Blog Entries:
Victim's Auto Insurer Pays Liability Damages to Parents of Joyriding Teens Killed in Crash, Nov. 7, 2017, Florida Wrongful Death Attorney Blog