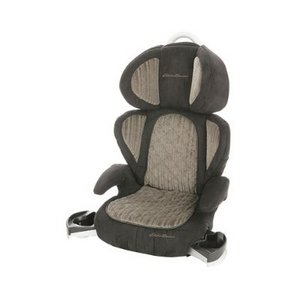 The Insurance Institute for Highway Safety just announced new ratings for child booster seats, and the findings could prove vital in keeping your kids safe while in your car. The agency tested 60 different brands of seats, and rated them as "Best Bets", "Good Bets" and some they do not recommend at all.
Parents should not use just a simple visual inspection or price comparison to select the best option for their children. By researching the IIHS findings, parents can make a much more educated choice for kids who have outgrown child restraints. "We're confident we're giving consumers a solid overview of what they'll find when they shop for their children," says Anne McCartt, Institute senior vice president for research, adding that "parents don't need to dig deep into their pocketbooks to buy a booster with good all-around belt fit."
The Institute assessed the boosters using a specially outfitted crash test dummy representing an average-size 6-year-old child. Engineers measured how 3-point lap and shoulder belts fit the dummy in each of the 60 boosters under 4 conditions spanning the range of safety belt configurations in vehicle models. Each booster gets 4 scores for lap belt fit and 4 for shoulder belt fit. The overall rating for each booster is based on the range of scores for each measurement. Child booster seats are made in two main styles – those with high backs and those with just a base pedestal seat. Some are convertible models, with high backs that can be removed.
A complete listing of the results of the IIHS comparison can be found here.
"There are so many parents with good intentions who don't realize the importance of properly designed and installed child safety seats," says Attorney PJ Scheiner of the Associates and Bruce L. Scheiner Personal Injury Lawyers, P.A., firm. "This study provides vital information necessary for them to select the best option to fit their child and their vehicle."
The firm recommends all parents of children who should be using booster seats carefully research their purchase, and make sure the seat is correctly installed. For more information on the dangers of improper child restraint use, we invite you to visit our website at www.focusedonjustice.com.