A series of serious and fatal motorcycle accidents in Lee County has authorities renewing calls for safety and awareness as we head into the height of the winter riding and tourist season.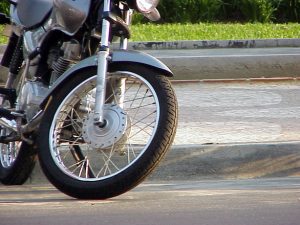 The News-Press reported a motorcycle accident occurred on Bayshore near I-75 when the victim was thrown from his 2006 Kawasaki. The pickup truck driver fled the scene on foot but was later apprehended and charged with failing to report a crash, driving on a suspended license and obstruction. The victim was transported to Lee Memorial Hospital with serious injuries. The Naples Daily News reports a man was killed and another critically injured after a motorcycle collided with a motor vehicle in Charlotte County.
A Cape Coral man was killed and a Michigan man was injured in separate motorcycle accidents last week, according to media reports.
Our Fort Myers injury lawyers have long been advocates for riding safety and rider rights. We know October is the beginning of peak riding season in Southwest Florida, as the temperatures moderate and the rains abate. While northern riders are storing their bikes for winter, Southwest Florida sees a significant increase in the number of riders on the road. Add to this the increase in visitors and seasonal traffic, many of whom are unfamiliar with the area and not used to looking for motorcycle riders during winter months, and the number of serious and fatal motorcycle collisions typically increases as the winter riding season gets underway.
Southwest Florida Motorcycle Safety and Advocacy
As we reported recently on our Florida Injury Lawyer Blog, the motorcycle injury lawyers at Associates and Bruce L. Scheiner, Attorneys for the Injured, have long been advocates for rider rights, both on the streets and in the courtroom.Associates and Bruce L. Schiner has been a key sponsor of Cape Coral Bike Night 12 years running, and the firm has been advocating for motorcycle safety and the rights of motorcycle riders in Southwest Florida since 1971.
"When we first started the law firm, we had a strong commitment to the welfare and safety of the motorcycle community," Scheiner said. "We have always supported the motorcycle community in Southwest Florida."
The Fort Myers Beach Observer was among the media outlets to cover last weekend's opening night of the Cape Coral Bike Night Season. The largest family-friendly bike night event in Southwest Florida, this year's season will be held amid completion of the South Cape streetscape beautification project.
Injury lawyers in Cape Coral and Fort Myers are best contacted in the immediate aftermath of a serious or fatal motorcycle collision. Riders are too often blamed for collisions and an independent investigation in the wake of a collision can help best protect a rider's rights. Even in cases where a rider is deemed partially at fault, victims and their families may still be entitled to compensation.
We encourage every rider to carry uninsured/underinsured motorist coverage on their family's automobile insurance policy. While optional in some states, this coverage can provide vital protection to a rider who is struck by a hit-and-run driver or by an at-fault driver who lacks adequate insurance to pay for damages.
If you or a loved one is injured, call Associates and Bruce L. Scheiner, Attorneys for the Injured, at 1-800-646-1210.