Wrongful death lawsuits are distinct in a number of ways under Florida law. Unlike personal injury lawsuits, which are filed by the victim, wrongful death lawsuits must be filed by the estate of the deceased, and must seek recoverable damages on the part of one of more living parties.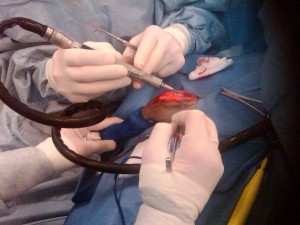 The Sarasota Herald-Tribune recently looked at a gap in Florida wrongful death law, which may leave young, single adults over the age of 25 without a party that can bring an actionable claim for damages in the wake of a negligent death.
Our wrongful death attorneys in Fort Myers and Cape Coral know many of the same law firms that advertise representation of personal injury victims, also handle wrongful death claims. However, victims need to understand that these two claims are vastly different, both in terms of proving damages and in how they are pursued in a court of law.
Florida Wrongful Death Lawsuits
While wrongful death lawsuits are pursued under many of the same theories of negligence as personal injury claims, including auto accidents, product liability, premises liability and negligent security, wrongful death actions must be brought by the estate of the deceased.
In the Sarasota case, a 51-year-old man checked into Sarasota Memorial Hospital to have surgery for an aneurysm and leaking heart valve caused by a hereditary condition. He died 18 days later in a Tampa hospital, where he had been transferred. He never regained consciousness, leaving his longtime girlfriend of more than 20 years with more questions than answers. Sarasota Memorial Hospital denies any wrongdoing, saying the patient was at high-risk for life-threatening medical complications.
But even had she found a path to prove medical negligence or medical malpractice, Florida tort law is not on her side.
Florida's Wrongful Death Act — Section 768.21(8) Florida Statute — is the state's legal blueprint for redressing a death caused by negligence. It provides guidelines for who can bring a medical facility or a health care provider to court in the event of a suspected wrongful death, and by what measure they can be compensated. Because of an exemption in Florida's Wrongful Death Act, neither she nor the next of kin of anyone who was over the age of 25, unmarried and without minor children, was entitled to file a medical malpractice suit.
It's a serious issue in Florida, which has an outsized number of single residents who may have no known next of kin. Our Fort Myers wrongful death lawyers understand each case is unique and know, through five decades of representation in Southwest Florida, that each life is uniquely valued by those who loved and knew a lost friend or family member. However, the loophole illustrates one of the many common complexities of filing a wrongful death lawsuit in Florida. Having a law firm with an extensive track record of success can be vital to proving your claim and collecting damages.
The Florida "Free Kill" law, as it has become known by advocates for abolishing the loophole, is the only one of its kind in the nation. The same victim suffering grievous personal injury would have a substantial claim for damages. But without a spouse or minor children, a victim's friends and loved ones can be left without means of recovery.
If you or a loved one is injured, call Associates and Bruce L. Scheiner, Attorneys for the Injured, at 1-800-646-1210.