We hope you are enjoying the weather as Southwest Florida turns toward autumn and rainy season comes to a close.
October and April seem to be prime time in Southwest Florida. Light traffic and great weather. Recently, we've touched on drunk driving, motorcycle safety and back to school safety. Three areas of fall safety focus where we can all make a difference.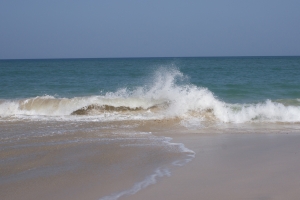 Unfortunately, our injury attorneys in Cape Coral noted this week a new report out by the National Safety Council, which estimates more motorists will die on the road this year than last.
Through July, 20,880 motorists have been killed in accident — up 8 percent from 2011 and 7 percent compared to 2010. The estimated cost of death, injury and property damage — including lost wages and medical expenses — was $152 billion through the first 7 months of the year.
In Florida, 1,241 motorists were killed in accidents through July — 26 more than last year.
Businesses in Southwest Florida are primed and hopeful that it's going to be a banner season. Everyone is optimistic as we come out of this long economic downturn. However, the last three months of the year are typically the most dangerous on the nation's roads. Nowhere is that truer than in South Florida, as tourists and snowbirds migrate south to escape the cold winter weather.
As we head into season, the Florida Department of Highway Safety and Motor Vehicles is once again urging Florida residents to register emergency contact information.
About a third of the state's 16.7 million licensed drivers have registered their emergency contact information with the state. The database is only available to law enforcement in the event of an emergency. Florida became the first state in the nation with such a program when it launched in 2006.
"Registering your emergency contact information for our law enforcement agencies across the state helps ensure that our loved ones can be informed as soon as possible," said Florida's Chief Financial Officer Jeff Atwater.
Julie Jones, executive director of the FDHSMV, noted law enforcement agencies respond to more than 200,000 traffic crashes in Florida each year.
Three driving behaviors account for the majority of traffic accidents in Southwest Florida.
Speeding: Is involved in one-third of fatal accidents nationwide. This may include driving faster than the speed limit or driving too fast for conditions. Not only does speed reduce the time you have to react, it exponentially increases the force of impact in the event of a traffic accident.
Drunk Driving: In 2010, drivers under the influence of alcohol were involved in 751 of the state's 2,445 fatal accidents — or 31 percent, according to the National Highway Traffic Safety Administration.
Distracted Driving: We spend a lot of time talking about the use of electronics behind the wheel. But distraction can take many other forms — particularly in Southwest Florida where the tourists themselves can become a distraction. Keep your focus on the task of driving and your eyes on the road.

Call Associates and Bruce L. Scheiner, Attorneys for the Injured, for a free and confidential consultation to discuss your rights. 1-800-283-2900.