As far as insurance coverage goes, plaintiff in Bartlett v. Commerce Ins. Co. was fairly well situated to fully recover damages for injuries sustained in a motorcycle accident.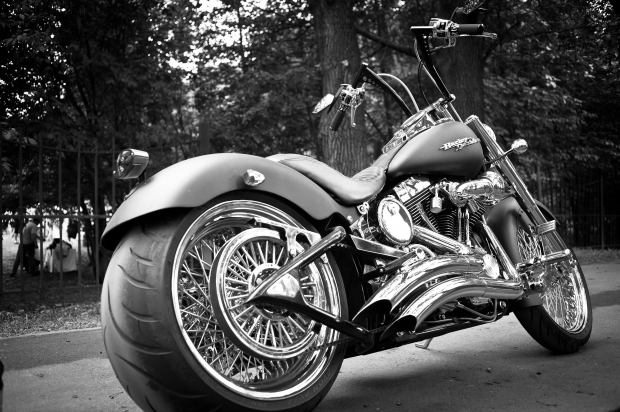 After all, she had a total of five insurance plans that provided some degree of coverage for her injuries. However, because not all claims were filed properly and/or timely, it appears she may only collect from one of those, which will not cover all the injuries she sustained.
This case is proof that just because you pay for a good auto insurance plan doesn't mean you can assume those companies will take care of you. More times than not, it's your personal injury attorney who must go to bat for you to ensure you obtain the compensation to which you are entitled.

This case stemmed from a motorcycle accident in which plaintiff was a passenger when a car struck the motorcycle.
Here were the insurance companies/policies that were involved as a result:
–Allstate Insurance Co., which provided $100,000 in liability coverage for the at-fault car driver.
–Foremost Insurance Co., which provided $250,000 in uninsured/underinsured motorist coverage for motorcycle owner/operator.
–Progressive Insurance Co., which provided $250,000 uninsured/underinsured motorist coverage for plaintiff's motorcycle (which was registered and garaged out-of-state).
–Commerce Insurance Co., which provided up to $250,000 per person uninsured/underinsured motorist coverage for plaintiff's other vehicles.
–Commerce Insurance Co., which provided up to $1 million uninsured/underinsured motorist coverage on plaintiff's umbrella insurance policy.
In short, plaintiff could have received a total of nearly $2 million, had the court deemed her injuries to be that extensive. But there is a certain order that must be followed, and here, the first company from which she was required to seek coverage was that of the at-fault driver, then that of the motorcycle operator's insurer and then her own.
She did seek recovery from Allstate, and after several years of back-and-forth wrangling, the insurer agreed to award her the full policy limit of $100,000. The other insurers were already notified she would be seeking uninsured/underinsured motorist coverage from them, and so she sought permission to collect on that $100,000. A request was made under New York law (where the accident occurred) for a response within 30 days of this request. However, that law did not govern any of the insurers, and only one, Commerce, got back to her and granted permission to settle.
Plaintiff then sued for UM/UIM coverage from the remaining insurers (including Commerce). The court first ruled the complaint against Foremost – the primary insurer – was untimely because it was not filed within the statue of limitations. The court ruled that meant Commerce "dropped down" as the primary insurer, and Progressive was to provide excess coverage.
The New Hampshire Supreme Court affirmed in part, and reversed in part. It affirmed on the statute of limitations finding, but declined to order Commerce to "drop down" because that provision of the policy was only applicable when other coverage was not available. The other coverage was not available because plaintiff hadn't timely filed her claim against Foremost. What's more, she did not obtain proper release from Progressive to accept Allstate's settlement agreement, an thus she forfeited additional coverage from that firm as well.
This case shows how one or two legal missteps can have major implications in a personal injury case. This is why it's so important to seek experienced legal counsel from a team with proven success.
Call Associates and Bruce L. Scheiner, Attorneys for the Injured, at 1-800-646-1210.
Additional Resources:
Bartlett v. Commerce Ins. Co., April 3, 2015, New Hampshire Supreme Court
More Blog Entries:
Ludlow v. Wise – Car Accident Verdict Involving Comparative Fault Affirmed, April 10, 2015, Cape Coral Traffic Collision Lawyer Blog