Those serving alcohol this holiday season have an obligation to do so responsibly.
Drinking and driving kills 28 people a day in the U.S. More than 1 person an hour die in an alcohol-related crash, according to the National Highway Traffic Safety Administration. Drunk drivers kill 10,000 people a year, accounting for about one-third of all traffic fatalities.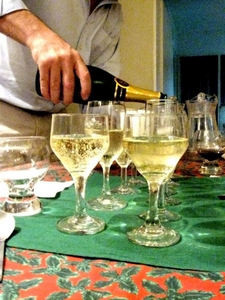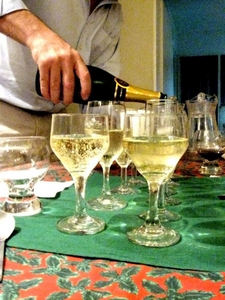 While the legal limit is .08, nearly 2,000 people are killed each year by drivers who tested positive for alcohol below the limit. Alcohol levels as low as .02 affect mood, visual abilities and the ability to multitask.
Last year, 839 motorists died in alcohol-related crashes on Florida roads, more than anywhere except California. Winter brings higher instances of drunk drivers on the road, as do holidays, with New Year's Eve and New Year's Day being the deadliest of the year.
Liability for Bars and Work Functions
Our veteran drunk driving injury lawyers urge you to make smart decisions when it comes to running a restaurant or bar, or planning a professional celebration at work. An increasing number of companies are choosing not to serve alcohol, or to hire professional bartenders.
Florida's dram shop law codified in F.S. 768.125, makes it illegal for commercial establishments to serve alcohol to minors, or to those known to be addicted to alcohol, and holds that those responsible can be held liable for resulting damages.
Corporations who hire professional bartenders may be reducing exposure to liability, however they are not absolved from the overall responsibility for employee safety. Rented venues may also share responsibility for injuries that occur through negligence of an event planner or dangerous conditions at the venue.
Private Party Host Liability
The law is less clear on the responsibilities of those who serve alcohol at parties in their homes. However, homeowner liability may attach, depending on the circumstances. What is not up for debate, however, is that none of us want to see a friend, family member, or even a stranger, harmed this holiday season.
Those hosting holiday gatherings can go a long way toward keeping drunk drivers off the road.
Always offer plenty of non-alcoholic beverages and plenty of food.
Develop a fun way to ensure everyone has a driving plan before the evening begins. Draw options from a hat  – including sleepovers, Uber, and Lyft – or play an Internet game to solidify plans for those who need them.
Have a parking plan and a plan for children that keeps them well away from parked vehicles.
Stop serving alcohol well before the end of your gathering.
Working together, we can substantially reduce the risks of drunk driving accidents on the roads of Southwest Florida this holiday season. Our drunk driving injury lawyers know mixing alcohol into your holiday gatherings without a responsible plan is a recipe for disaster. Anyone involved in an injury accident should contact an experienced law firm as soon as possible to protect your rights and the financial well-being of you and your family.
If you or a loved one is injured, call Associates and Bruce L. Scheiner, Attorneys for the Injured, at 1-800-646-1210.