The year is flying by and Christmas decorations have already hit storefronts. It's about that time to start Christmas shopping. But before you do, you're urged to check the U.S. Consumer Product Safety Commission's recalled products list and check it twice! Unfortunately, there are many popular household items and children's toys that wind up on this list every year. Defective product injuries should always be handled by a qualified attorney.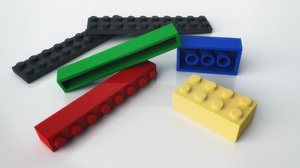 Our Fort Myers personal injury attorneys understand the risk; consumers buy products and bring them into their home with no expectation of danger. Sadly, companies are too often more concerned with making a profit than with consumer safety. The CPSC lists defective products on its website to help prevent injury or death from thousands of products under the agency's jurisdiction. The CPSC overlooks products that can pose mechanical, electrical, fire and chemical hazards to you and your family.
Recent items on the CPSC recall list:
Trek Bicycles
The Trek 2012 FX and District bicycles pose potential fall hazards because bolts that attach the seat's clamp to the seat have been found unreliable. Nearly 30,000 bikes were sold from May of 2011 to September of 2011 ranging in prices from $550 to $1,100. If you own one of these bikes, you should contact a Trek dealer to receive a new bolt. These bikes have the item's SKU number placed on the back of its pedal. All items ending with "12" on the SKU number are being recalled. Injuries resulting from the defect have already been reported.
BB Buggies' Bad Boy Buggies:
Bad Boy Buggies off-road utility vehicles were already recalled in October of 2009 and in December of 2010. This is a whole new recall for the product. The new problem with the buggy is that the steering assembly arm can break and cause the little driver to lose control of the vehicle. This breakage causes a serious crash hazard. The company has received nearly 20 reports of this type of accident. The recall pertains to Classic, Bad Boy LT, XT, XT, and XTO Safari models. The buggies were sold across the county at Bad Boys Buggy dealers from August of 2009 to June of 2011. They cost anywhere from $7,000 to $15,000. If you have one of these products, contact BB Buggies or an authorized dealer for a free steering assembly replacement.
Target's Children's Frog Mask:
Target is recalling its Children's Frog Masks because they reportedly cause a suffocation hazard. There is no proper ventilation to allow a child to breathe once the mask is on. Nearly 3,500 were sold in Target stores from August of 2011 to September of 2011 for $1. If you have this product, return it to a Target store for a refund. Recalled masks have a UPC code of 06626491474. This code is printed on the label attached to the mask.
Guidecraf's Twist 'n Sort Toys:
Nearly 800 of these items were sold in gift shops, specialty toy stores, online and in catalogs from September of 2009 through November of 2010. They cost about $20. If you purchased this item, contact Guidecraft to get a replacement or another product of equal value. Pegs on the posts can detach and can pose a choking hazard to children. Recalled items have the number "712" printed on the bottom of the base.
Parents are asked to be cautious when selecting presents for children for the upcoming holidays. Consult with both Santa and the CPSC to make sure none of the items on their wish list are dangerous or have been recalled.

Associates and Bruce L. Scheiner, Attorneys for the Injured, are dedicated lawyers helping accident victims throughout South Florida, including Cape Coral, Naples, Fort Myers, Port Charlotte and Sebring. Call us today for a free and confidential consultation to discuss your case. 1-800-283-2900.
More Blog Entries:
Fireworks Accidents One Common Cause of Burn Injuries in Fort Myers
July 12, 2011
Playground safety tips help prevent children's injuries
July 23, 2009