As the Thanksgiving holiday weekend approaches, many residents anticipate a time away from work to spend with friends and family. According to the AAA Foundation for Traffic Safety, more Americans will be traveling over the holiday weekend this year compared to last year even though gas prices are significantly higher. In 2010, the average cost of a gallon of gas was $2.88 over the holiday weekend. Last week's average was $3.39 per gallon, according to CNN.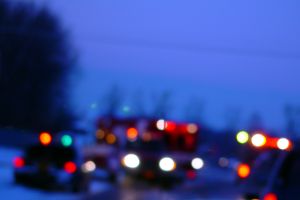 The American Automobile Association reports that approximately 43 million U.S. residents will be traveling more than 50 miles during the Thanksgiving holiday. This is about 4 percent more travelers than the 2010 holiday weekend. The increase in travelers is expected to increase our risks for a car accident in Fort Myers and elsewhere throughout Southwest Florida.
Our Fort Myers car accident attorneys understand that the increase in visitors, tourists and seasonal residents in our area makes our roadways much more dangerous. If you haven't noticed, our roadways are densely populated with those out-of-state license plates. These out-of-town drivers greatly increase risks of accidents. These drivers are oftentimes unfamiliar with the area and are unfamiliar with the traffic flow and road laws. For this reason, it's important for at-home drivers to be cautious, alert and defensive on our roadways,
Thanksgiving is the first holiday in quite some time in which travel is expected to significantly increased. During Memorial Day, the high cost of gas kept travel stable with the recent year's numbers. During Labor Day and Independence Day, travel actually decreased. AAA suspects that since most travelers stayed home and saved some money during recent holiday weekends, they'll be hitting the road, throwing their financial concerns to the wind for the upcoming holiday weekend.
"As consumers weigh the fear of economic uncertainty and the desire to create lasting family memories this holiday, more Americans are expected to choose family and friends over frugality," said Bill Sutherland, vice president of AAA Travel Services.
The projected increase in travel is what AAA calls the result of "pent-up demand" from those who've skipped out on previous holiday weekends to save some money in a tight economy.
Driving will be the most common way that Americans will be getting to and from their destination over the holiday weekend. The projections for air travel are shaky. AAA says that air travel will increase by about 2 percent from last year's numbers, while the Air Transport Association of America says it's expecting a 2 percent decrease.
Drivers are urged to get prepared before venturing out on a road trip over the Thanksgiving Day holiday weekend. By taking a few precautionary steps, we can all help to keep our roadways safe and to keep smooth travels going through the first of the year.
Road Trip Safety Tips:
-Always plan your route before departing.
-Bring a paper map in addition to a GPS.
-Have your car checked out by a mechanic before heading out.
-Check your tires before departing and bring a tire pressure gauge to check them often.
-Always have a first-aid kit.
-Bring activities to entertain children.
-Check your spare tire and your tire jack.
-Remember to bring your cell phone and the charger.
-Write down important phone numbers.
-Research your route to make sure there are no events or construction that could hinder your travel.Locate alternative routes if needed.
-Leave with plenty of time to compensate for delays.
-Stop and rest often.
-Enjoy!

Associates and Bruce L. Scheiner, Attorneys for the Injured, are dedicated lawyers helping accident victims throughout South Florida, including Cape Coral, Naples, Fort Myers, Port Charlotte and Sebring. Call us today for a free and confidential consultation to discuss your case. 1-800-283-2900.
Additional Resources:

Crowded highways expected for Thanksgiving, by Aaron Smith, CNN
More Blog Entries:
Weekend Accidents a Reminder of Season's Risks in SWFL, Florida Injury Lawyer Blog, November 10, 2011
End of Year Traffic to Heighten Risks of Car Accidents in Lee County, Florida Injury Lawyer Blog, November 5, 2011