Florida drivers rank 4th for having the worst drivers in America, according to CarInsuranceComparison.com.
The American Motorists Association and the National Highway Traffic Safety Administration recently conducted a study and ranked states by their number of fatal car accidents, the number of tickets issued, the number of drunk driving accidents along with drivers' ability to obey traffic devices. Our state ranked 27th for having the most fatal car accidents in Fort Myers and elsewhere, but 4th overall for all categories.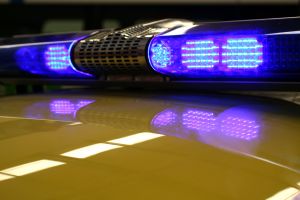 Because of our dangerous road reputation, the Florida Highway Patrol will be combing our roadways over the Thanksgiving holiday weekend in search of drivers who are endangering other motorists. From November 23rd to the 27th, officers will be on the lookout for speeding drivers, aggressive drivers and drunk drivers. All state troopers, including reserve and auxiliary troopers will be focusing their efforts on making our roadways safer over the holiday period.
Our Fort Myers car accident attorneys understand that Florida drivers received the most traffic tickets in the entire country. We were also ranked at 40th place for having careless drivers. With the Thanksgiving, Christmas and New Year's right around the corner, our roadways are most congested than ever. Not only are we dealing with the shoddy driving habits of resident drivers, but we also have to share the roadways with the unfamiliar out-of-town drivers.
With our state in the bottom four for worst drivers in America, Florida deals with some high-priced insurance rates and serious risks for car accidents.
Along with the winter season comes those out-of-state drivers. Motorists are asked to travel with cautious, patience and alertness on our roadways. Driving habits need to be adjusted to accommodate the increase in traffic flow during this time of year.
"Allow yourself plenty of time to reach your destination safely, drive sober and buckle up on each and every trip. The holidays are a time for celebration, but we cannot forget safety behind the wheel," Col. David Brierton, director of the Florida Highway Patrol.
The Florida Highway Patrol offers drivers these tips to help everyone get to their holiday destination safely:
-Make sure that you get plenty of rest before heading out. All too often, accidents are caused by sleepy drivers on our roadways. Get at least seven full hours of sleep before venturing out on our roadways.
-Be aware of all road signs, signals and speed limits. Always obey road laws.
-Make sure you leave with plenty of time to spare. Rushing to your destination puts you at serious risk for an accident.
-Never drink and drive.
-Always wear a seat belt. They're nearly 50 percent effective in preventing injury to a front-seat occupant in the event of an accident.
-Curb all distractions. This includes making phone calls, sending texts, eating, playing with the radio, etc.

Associates and Bruce L. Scheiner, Attorneys for the Injured, aggressively fights for the rights of car accident victims throughout South Florida. If you or a loved one has been injured in a car accident, call for a free and confidential consultation to discuss your rights. 1-800-283-2900.

More Blog Entries:
Antilock Brakes: Preventing Motorcycle Accidents in Fort Myers and Elsewhere, IIHS Says
November 17, 2011
Weekend Accidents a Reminder of Season's Risks in SWFL
November 10, 2011