As we recently reported on our Florida Injury Lawyer Blog, a 15-year-old female pedestrian was killed as she and two of her friends attempted to cross Pondella Road in Cape Coral. Luckily, two of the teens made it across the street safely. One wasn't so fortunate.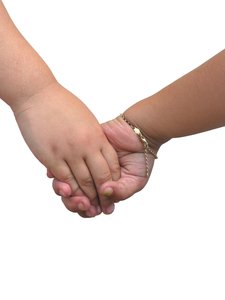 We continue to discuss the importance of pedestrian safety along Lee and Collier County roadways. Pedestrian accidents in Naples and elsewhere are all too common, but they are entirely preventable. Children and teens are often the most at risk pedestrians along our roadways because they're unable to comprehend the maneuvers, functions and dangers of passing traffic. These statistics can be reversed! Parents are urged to talk with the children and teens in their life about safe habits to exercise when walking near vehicular traffic to help avoid a potentially fatal accident.
Our Fort Myers pedestrian accident attorneys understand pedestrian accidents are on the rise in Florida. According to recent statistics, there was a near 5 percent increase in the number of these accidents across the state from 2009 to 2010. Florida continues to be ranked as number one for having the most pedestrian accidents and the highest death rate in the country. Parents are urged to discuss the importance of safe walking and biking habits, especially with the 2011-2012 school year in full swing.
Parents should share the following tips with their young pedestrians:
-All children under the age of 10 should be accompanied by an adult when walking near traffic.
-Everyone should use a crosswalk or a street corner when crossing the road.
-Be sure to look both ways before and during your trek across the road.
-Wear brightly-colored clothing to help ensure that motorists see you.
-Always walk on a sidewalk when one is available. When there are no sidewalks, walk as far from traffic as possible and walk facing oncoming traffic.
-Limit nighttime walking, but when it's necessary make sure to wear reflectors or carry a flashlight.
-Never dart out from behind a parked car. Passing motorists may not be able to see you.
-Always make eye contact with a driver before crossing in front of them.
-Never walk alone. Use the buddy system.
According to Transportation for America, there have been more than 5,150 pedestrians killed in Florida from 2000 to 2009. These accidents cost the state more than $22 billion. Because Florida has a Pedestrian Danger Index (PDI) of 182.8, our state was ranked again as the most dangerous state for pedestrians in the United States.
Most Dangerous Metro Areas from 2000 to 2009 and the number of pedestrian fatalities witnessed:
-Miami-Fort Lauderdale-Pompano Beach: 1555.
-Tampa-St. Petersburg-Clearwater: 905.
-Orlando-Kissimmee: 557.
Jacksonville: 342.
-Cape Coral-Fort Myers: 178.
From 2000 to 2007, there were nearly 300 children under the age of 16 who died in pedestrian accidents in the state of Florida. These accidents are all too frequent and can be prevented with education. Parents, educators and guardians are urged to speak with little ones about the dangers they face when walking near vehicular traffic.

Associates and Bruce L. Scheiner, Attorneys for the Injured, are dedicated lawyers helping pedestrian accident victims throughout South Florida, including Cape Coral, Naples, Fort Myers, Port Charlotte and Sebring. Call us today for a free and confidential consultation to discuss your case. 1-800-283-2900.

More Blog Entries:
Lee County Proudly Supports International Walk to School Day to Raise Awareness about Pedestrian Accidents in Fort Myers, Florida Injury Lawyer Blog, October 3, 2011
Pedestrian Accidents in Florida Continue to Concern Fort Myers Accident Lawyers, Florida Injury Lawyer Blog, October 3, 2011