You child is four times as likely to be involved in a car-pedestrian accident in Cape Coral on Halloween night than during any other night of the year, according to ABC7.
Our Cape Coral child injury attorneys would also like to warn parents about other Halloween-related injuries that your child could experience on the 31st. Eye trauma from sharp costume accessories and burns from flammable costumes are also a common injury we see every year on Halloween. We are here to provide you with some quick and simple safety tips to help keep you and the whole family safe this Halloween.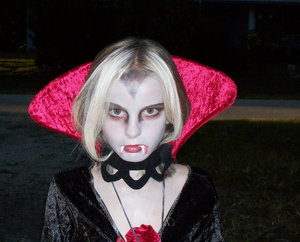 "Children should be out having fun and spending time with family and friends. They should not have to spend Halloween in the ER because of some injury that could have been easily prevented," Dr. Sandra Schneider, president of the American College of Emergency Physicians.
According to the U.S. Census Bureau, roughly 40 million kids age 5- to 14-years old will be out this year roaming from door to door in search of sugary goods.
To help reduce any risks of Halloween-related accidents, parents are urged to follow these safety tips from the Lee County Sheriff's Office:
-Young children should never be sent out alone. Always accompany these young ghosts and goblins on their trick-or-treating adventures.
-Never go inside a stranger's house or car. Accept all candy at the door.
-The bigger the trick-or-treating group the better.
-Plan out your trick-or-treating route beforehand to help you to pick the safest route possible. Pick a route with safe sidewalks, minimal vehicular traffic and safe road crossings.
-Stay within your own neighborhood.
-Never approach a house that doesn't have their lights on. Only trick-or-treat at houses that are well-lit.
-Always adhere reflective tape to your costume or carry as flashlight to help ensure that motorists see you.
-Consider using makeup instead of a face mask. Masks obstruct your line of vision.
-Wear light-colored costumes and clothing to make you more visible to motorists.
-Don't cut across people's lawns. Be respectful of everyone's property.
-Parents should examine all treats before allowing children to consume them. Throw out any candies that have been opened or have been tampered with.
-Never accept any treat that has not been commercially wrapped.
-Start your trick-or-treating adventure and end early. The later it gets, the higher your risks are for a traffic-related accident.
-Always use sidewalks when available and walk facing oncoming traffic.
-Walk, never run.
-Never run out from behind a parked car. Passing vehicles may not have enough time to respond.
Parents are also urged to check out the Florida Department of Law Enforcement's Sexual Offender and Predator database to help you to better plan out your trick-or-treating route.
Lastly, we would like to ask that all motorists be extra careful on the 31st. Little monsters and mummies will be combing residential areas around the county in search of yummy snacks. Be cautious of these young ones. This holiday should be safe and injury-free and it can be with the proper safety precautions. We want everyone to have a safe and Happy Halloween!

Associates and Bruce L. Scheiner, Attorneys for the Injured, is a law firm dedicated to representing accident victims in personal injury and wrongful death claims throughout South Florida, including Fort Myers, Cape Coral, Naples, Port Charlotte and Sebring. Call us today if you or a loved one has been injured, we would like to offer you a free and confidential consultation to discuss your rights. 1-800-283-2900.
More Blog Entries:

Lee County Proudly Supports International Walk to School Day to Raise Awareness about Pedestrian Accidents in Fort Myers, Florida Injury Lawyer Blog, October 3, 2011
Fireworks Accidents One Common Cause of Burn Injuries in Fort Myers, Florida Injury Lawyer Blog, July 2, 2011