A recent motorcycle accident in Fort Myers left a Cape Coral cyclist severely injured and in the hospital. Officers with the Fort Myers Police Department responded to the accident, which involved the motorcycle and a small passenger car on Cleveland Avenue. The motorcycle was heading south when a small Toyota, heading north, attempted to make a left-hand turn and drove into the path of the biker. After the collision, the motorcyclist was taken to Lee Memorial Hospital. The driver and the passenger of the car were injured as well and also taken to the hospital, according to the North Fort Myers Neighbor. Authorities report the motorcyclist was wearing a helmet.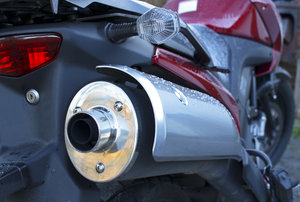 Our Fort Myers motorcycle accident lawyers understand that motorcycling is a year-round activity here in Southwest Florida. Unfortunately, so are accidents. We're in the heart of the winter season, and while bikers across the country have hung up their bike keys for snow shovels, riders in Florida are still cruising the open road in the beautiful Florida warmth. We are asking all motorists to be cautious of our two-wheeled friends on the road. Thousands of tourists and snowbirds are already arriving in Florida, traveling to the beaches, shopping malls and other destinations. Please be cautious and alert for the safety of all motorists on our roadways during this time.
As we recently reported, the overall traffic fatality numbers for the U.S. have shown a decrease in the last year. The new statistic also serves as the lowest number since 1949, but the truth of the matter is that during this time the number of motorcycle accident fatalities experienced a significant increase.
Motorcycle Tips from NBC2:
-Because there are so many more cars and trucks than motorcycles, many drivers don't even recognize motorbikes as actual vehicles. Remember to treat a motorcyclist with the same courtesy as you would any other driver.
-Motorcycles may look like they're much farther away than they actually are. This is because they appear to be so small. When looking for oncoming traffic, always assume that a motorcycle is closer than it appears.
-A lot of drivers have difficulty seeing them because of their small size as they get lost in vehicle's blind spots easily. Make sure you take that extra second to check for a motorcycle traveling around you before making a turn, pulling out into traffic or switching lanes.
-Never tailgate a motorcycle. Many of these drivers will slow their bike down by downshifting, which doesn't activate brake lights, instead of hitting the brakes.
-Remember that blinkers on motorcycles aren't self-canceling like the ones are on passenger vehicles. Be aware of a motorcyclist's intentions.
We would also like to remind riders in the area of Cape Coral Bike Night. This is an event in which the City of Cape Coral Parks and Recreation hosts a biker event to draw in motorcycle enthusiasts from the area. Associates and Bruce L. Scheiner, Attorneys for the Injured, is a proud sponsor of the event and invite you to join us at the next events:
-February 11th 2011, from 5 to 10 p.m.
-April 14th 2011, from 5 to 10 p.m.

Associates and Bruce L. Scheiner, Attorneys for the Injured, has spent four decades fighting for the rights of motorcycle riders throughout South Florida. If you or a loved one has been injured in an accident, call for a free and confidential consultation to discuss your rights. 1-800-283-2900.
More Blog Entries:
Antilock Brakes: Preventing Motorcycle Accidents in Fort Myers and Elsewhere, IIHS Says
November 11, 2011
Hit-and-Run Driver Causes Motorcycle Accident — Paralyzes Man
November 12, 2011