Recently, the U.S. Department of Transportation announced a final rule to ban all drivers of commercial trucks and drivers of buses from using hand-held cell phones while driving. The rule is the latest attempt by the federal government to curb distractions to help prevent car accidents in Naples and elsewhere.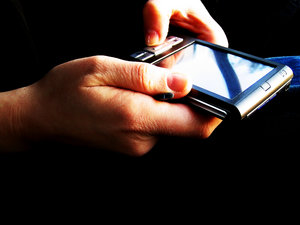 As we recently reported on our Florida Injury Lawyer Blog, officials now are taking another stab at making our roadways even safer by proposing a rule to make all cell phone use and the use of all other portable electronic devices illegal for all drivers in the country.
"Drivers must keep their eyes on the road, hands on the wheel and head in the game when operating on our roads. Lives are at stake," said USDOT's Ray Lahood.
Under the rule applying to truckers and bus drivers, they could face a fine of nearly $3,000 if they're observed using a hand-held cell phone at the wheel. In addition to a personal fine, a company could face fines upwards of $10,000. While about four million drivers are affected by this rule, the nationwide proposal from the National Transportation Safety Board (NTSB) would affect all drivers on U.S. roadways.
As we head into snowbird and tourist season, traffic on our roadways will be busier than ever. Every year, millions of people both from the United States and foreign countries make Florida their winter destination. With the increased traffic, we also typically see significant increases in our risks for car accidents, trucking accidents and motorcycle accidents as well. Drivers are asked to be cautious especially when the weather is bad or while driving at night. Be smart, think about the great responsibility that comes along with driving, and head out with a plan to avoid one of these potentially fatal incidents.

Tips to Avoid Distracted Driving, from Naples Daily News:
-Take advantage of your voice mail. Consider setting up a message to alert callers that you may not be answering because you're driving and you'll call them back at your earliest convenience.
-Store your phone in the backseat, center console, glove compartment or elsewhere out of reach.
-Turn your phone on silent or shut it off before starting your vehicle.
-If you must answer a phone call, or make one, pull over to a safe area and then do so.
-Never D.U.I.T. – Drive Under the Influence of Texting.
-Ask a passenger to make/answer a call if needed.
Remember that Florida is one of the only states left in the country that has yet to enact some sort of law to regulate these distractions for drivers. We are asking all drivers to willingly give up the distractions behind the wheel. Don't make them more even dangerous by driving while distracted.

Contact Associates and Bruce L. Scheiner, Attorneys for the Injured, if you or a family member has been involved a car accident with a distracted driver in Naples, Cape Coral, Sebring, Fort Myers or in any of the surrounding areas. For experienced advice about your rights, call 1-800-283-2900 for a free case evaluation.
More Blog Entries:
Officials Pushing for Tougher Nationwide Laws to Help Curb Distraction-Related Car Accidents in Fort Myers and Elsewhere, South Florida Injury Lawyer Blog, December 17, 2011
Local Officers in Search of Drunk, Drugged and Distracted Drivers to Prevent Fatal Car Accidents in Lee County through Holidays, South Florida Injury Lawyer Blog, December 14, 2011