December rings in holiday cheer throughout the state, but it also rings in the deadliest season for car accidents in Fort Myers and elsewhere. To help stop the number of deadly car accidents, a number of local officers, healthcare providers and nonprofits will be using the entire month to raise awareness about the importance of safe driving habits, according to The News-Press.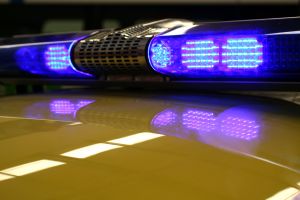 Commissioner John Manning recently announced at a press conference held at the Lee County Sheriff's Office that the department will be launching the 4D Prevention Month campaign, which targets distracted, drugged and drunk drivers. The campaign is known nationwide as 3D Prevention Month, but local enforcement agencies have added another D to the mix, distracted drivers.
Our Fort Myers car accident attorneys understand that you're most likely to die in a car accident over the holidays than during any other time of the year. For this reason, drivers are asked to be extremely cautious, sober and alert behind the wheel. The number of traffic accident deaths has increased by nearly 20 percent from this time last year. According to the Florida Department of Highway Safety and Motor Vehicles, Lee County has already experienced nearly 70 deaths on our roadways so far in 2011. At this time in 2010, we had seen just about 50.
"We've all worked fatal accidents over the holiday season," said Ft. Myers Police Chief Doug Baker. "Make this holiday season a safe holiday season."
So far this year, the Lee Memorial Trauma Center has witnessed nearly 70 fatalities compared to only 65 for the whole year in 2010. Medical officials are worried that this year's number will increase much more with the holiday season ahead of us.
The number of car accident-related fatalities in Collier County has seen a decrease from last year to this year though, seeing less than 40 in 2010 to only 28 this year.
Of all of the people who died in the trauma center because of car accidents during 2009 and 2010, about 50 percent of the drivers involved had a blood alcohol concentration (BAC) over the legal limit. About 30 percent of the involved drivers tested positive for marijuana or cocaine.
Alcohol and drugged drivers aren't the only ones who are contributing to these high fatality rates though, distracted drivers are putting in their fair share, too. Drivers who text or make phone calls at the wheel are just as dangerous as drunk drivers, studies conclude.
"They're no longer just texting. They're checking emails, they're Googling, they're posting on Facebook. It's scary," said Jay Anderson of Stay Alive…Just Drive!.
There will be more sobriety checkpoints and routine traffic stops throughout the holiday season, conducted by the Fort Myers Police Department and the Lee County Sheriff's Office, to hunt down these dangerous drivers.

Contact Associates and Bruce L. Scheiner, Attorneys for the Injured, if you or someone you love has been injured a car accident with a drunk, drugged or distracted driver in Cape Coral, Sebring, Naples, Fort Myers or in any of the surrounding areas. For experienced advice about your rights, call 1-800-283-2900 for a free case evaluation.
Additional Resources:
Lee County begins campaign to crack down on impaired drivers, by Marisa Kendall, The News-Press
More Blog Entries:
Cape Coral Drunk Driving Accident a Tragic Reminder of Risks, Florida Injury Lawyer Blog, November 3, 2011
Drunk Driving Accidents a Concern in Lee County, Averaging More than One a Day in 2010, Florida Injury Lawyer Blog, October 1, 2011