As many of us know, there may come a time when we have to place our elderly loved ones in a nursing home. It's important to remember that you have options, though, and you need to explore those options when searching for the right home. Nursing home abuse and neglect in Fort Myers can come in a number of scenarios. Nursing homes can be understaffed and your loved one can be offered inadequate treatment. It's important to remember that nursing home residents have rights. It's important for you to know those rights and to protect them, for yourself and for your loved ones.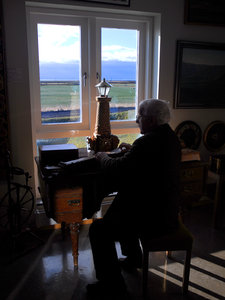 Our Fort Myers nursing home abuse attorneys understand that many families already have loved ones in nursing homes. The holidays serve as a time to make more frequent visits to these elderly friends and family members. Visitors are urged to keep an eye out for signs of abuse or neglect when visiting these loved ones. We are here to help you to get an idea of what to look for during these visits to help ensure that your loved ones are properly cared for.
When visiting, Medicare.gov suggests you make sure the following are available:
-Licenses: Make sure that the nursing home and the administrator are licensed by the state.
-Background Checks: Make sure the nursing home is screening employees for a history of abuse that meets the state's requirements.
-Special Services: Many nursing homes offer special services, including hospice, Alzheimer's care and rehabilitation services. Make sure that the home has a facility guideline for when residents should be placed in these special units.
-Staff Training: It's always a good sign when the home's staff has employees who are trained to recognize resident abuse and neglect, how to effectively deal with aggressive or difficult residents, and how to deal with the stress of caring for so many needs.
-Incident Reporting: Make sure the home has a way to report events of abuse or neglect. If there are any claims, look into how the home investigates, reports and resolves such complaints.
-Loss Prevention: There should be policies in place to safeguard resident possessions.
-Inspections: Ask to see a copy of the most recent nursing home inspection report.
-Physical Restraints: Make sure there's enough staff present to assist residents at all times. Many residents need help moving in and out of beds and chairs. Visit on the weekend or during the evening to make sure they're fully staffed during these times in addition to its peak hours.
-Meal Times: Are residents receiving help, if needed, during meals? Make sure that your loved one is allotted enough time for their meals.
-Turnover: A high turnover rate for a nursing home is a bad sign. Look into the positions of the certified nursing assistants (CNA). If there's a high turnover rate in these positions, a problem may be present. If so, ask to speak with the administrator or director of nursing to see why staff changes are so frequent.
So spend some extra time with your loved ones over the holidays, and while you're there do some poking around to make sure they're well taken care of.

Associates and Bruce L. Scheiner, Attorneys for the Injured, have spent four decades fighting for the rights of nursing home abuse victims in Fort Myers, Cape Coral, Naples, Port Charlotte and elsewhere throughout South Florida. If you or someone you love has experienced abuse or neglect in a nursing home, call for a free and confidential consultation to discuss your rights. 1-800-283-2900
More Blog Entries:
Nursing Home Abuse in Florida Increases with Fewer Home Requirements, Florida Injury Lawyer Blog, June 8, 2011
Cape Coral nursing home abuse allegations a reminder of risks, Florida Injury Lawyer Blog, December 15, 2010