The Fort Myers personal injury lawyers at Associates and Bruce L. Scheiner, Attorneys for the Injured, wish each of you a safe and enjoyable Memorial Day weekend. Whether on the road, on a boat or elsewhere with friends and family, please stay safe and celebrate responsibly.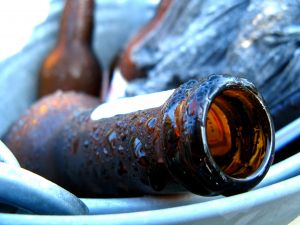 Law enforcement officials will be executing a number of traffic operations over the long holiday weekend. The Fort Myers Police Department will be focusing on those who drive while impaired as well as motorists who are not wearing their seat belt. The department also will be conducting vehicle safety checkpoints in an effort to reduce the risks of injury and car accidents in Fort Myers.
The Lee County Sheriff's Office joined the nationwide "Click it of Ticket" campaign that encourages all motorists to travel with their seat belts fastened. Their increased enforcement efforts began earlier this week and will continue on through the first week of June, according to Fort Myers Beach Talk.
"Your safety is paramount," said Lee County Sheriff Mike Scott, "I just can't urge driver's enough to fasten that seat belt and make sure every occupant in the vehicle is properly secured, as well."
Statistics for the Sunshine State reveal that we were ranked 26th in the nation for seat belt usage in 2009. Local officials believe that we will improve, particularly in the wake of the passage of the state's primary seat belt law last year. The law now allows law enforcement to pull you over if you're not wearing a seat belt. Currently we sit at a usage rate of just over 87 percent.
A recent survey of 12 Florida counties, showed that Lee County ranks second only to Collier County which current has more than a 90 percent compliance rate.
Florida saw more than 900 motor vehicle accident fatalities because of motorists not wearing their seat belts in the event of an accident last year. Nearly 20 of these deaths happened in Lee County alone.
This seat belt enforcement will be coupled with traffic stops aiming to crack down on drunk drivers, according to the News-Press.
The Fort Myers Police Department will be conducting a number of sobriety checkpoints at various undisclosed locations throughout the city.
According to the National Highway Traffic Safety Administration, the United States saw nearly 11,000 fatalities resulting from accidents that involved an alcohol-impaired-driver in 2009. These accidents accounted more than 30 percent of all of the traffic accident fatalities for the year. Florida alone witnessed more than 900 of the fatalities for that year.
In a last effort to crack down on the rules of the road this Memorial Day holiday weekend, Lee County deputies will be conducting vehicle safety checkpoints during the entire week. These checkpoints are aimed at checking for valid driver's licenses, registrations and vehicle insurance. These stops are part of their initiative to inform and educate motorists about traffic safety rules and regulations.
Again, we urge all residents to be safe and cautious this Memorial Day weekend regardless of where you may be celebrating. Be sure to practice defensive driving skills, buckle up, do not drink and drive and make sure your vehicle meets all state and federal regulations.

Associates and Bruce L. Scheiner, Attorneys for the Injured, is a law firm committed to representing car accident victims throughout South Florida, including Naples, Fort Myers, Sebring and Cape Coral. Call for a free and confidential appointment at 1-800-283-2900.