The Edison Mall, Miromar Outlets, Coconut Point, the Coastland Center Mall, Gulf Coast Town Center, Walmart, Best Buy, Target and even some car dealerships will be rolling out their biggest sales of the year to lure in consumers for this year's Black Friday sale.
Unfortunately, this shopping event brings about increased risks for injury in Fort Myers and Naples. The Occupational Safety and Health Administration (OSHA) is here to address some of these risks and to provide companies with some safety tips to help prevent injury to both shoppers and workers on the biggest shopping day of the year.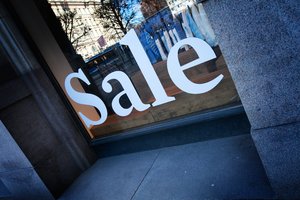 Crowd-related injuries are a common occurrence during Black Friday sales. Back in 2008, a worker even died during the opening of a Black Friday event. Our Fort Myers injury attorneys would like to remind employers that they have a responsibility to provide employees, shoppers and site guests with safe conditions. Employers should start considering Black Friday safety procedures now to help ensure the safety of everyone on the biggest shopping day of the year and the kickoff to the holiday season.
Setting up for Black Friday:
-Make sure your business has the appropriate security officers and policy personnel to handle large crowds.
-Make sure you have enough employees on the clock. Strategically place these individuals in areas to ensure the safety of the event.
-Make sure all employees are trained on how to properly manage the event.
-Make sure you event meets all required safety measures. Permits and licenses should be obtained and the fire department, the local police and other emergency services are aware of the event.
-Designate an employee to be the contact person to get in touch with emergency responders if needed.
-Place signs throughout the area to indicate restroom location, entrances, exit, store operation hours and locations of sale items.
-Prepare an emergency plan to address the crowd. Train workers to handle these situations.
Before the event:
-Make sure heavily populated areas have barricades and rope lines to manage the crowds.
-Allow customers to enter at individual intervals to break up the rush.
-Designate employee to explain operating procedures to customers.
-Make sure your employees have an effective way to communicate with one another.
-Consider using an internet lottery for popular sale items.
-Make sure that shopping carts and other potential hazards are kept in a safe spot away from crowds.
During your sale event:
-Let all employees and customers know when the doors are about to open.
-Keep security personnel near entrances and exits.
-Keep an eye on your building's maximum occupancy limit. Stop customers from entering once you've reached this limit.
-Provide shoppers with disabilities with a safe way to get in and out of the store.
-Keep emergency exits clear.
-Keep first-aid kits and Automated External Defibrillators (AEDs) on site.
Black Friday is the biggest shopping day of the year and if you're a smart shopper you can snag some great deals. Everyone's urged to be a safe shopper too!

Our years of experience representing those injured due to the negligence of property owners, employers or those charged with providing a safe and secure environment can be invaluable in your fight for justice. Please contact us today for a no-obligation consultation at 1-800-Dial-BLS.

More Blog Entries:
Holidays a dangerous time for accidents on business property in Fort Myers, Florida Injury Lawyer Blog, December 11, 2010
Are You Really Safe?: Injuries can occur without proper security measures, Florida Injury Lawyer Blog, November 18, 2009