This is the second part of our two-part blog series in which we are discussing the commonality of boating accidents in Fort Myers and elsewhere throughout the state. The most recent state statistics provided by the Florida Fish and Wildlife Conservation Commission indicate that there were nearly 70 boating-related fatalities on our waterways in 2009. There were nearly 80 in 2010. Florida ranked number one for the year, followed by California with nearly 50 fatalities. Florida has the most registered vessels in the country, with nearly 942,000 in 2010. Of the near 80 fatalities, Florida Fish and Wildlife Conservation Commission investigated nearly 90 percent of them, while officials from sheriff's offices looked into about 8 percent and police investigated about 3 percent.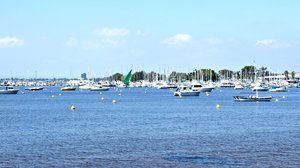 There were fewer registered vessels in 2010 than in 2009, but there were more fatalities reported. Our Fort Myers boat accident attorneys understand that the most dangerous months on our waterways are May, July and November, but boaters are asked to practice caution all year round. Most boating accidents in 2010 occurred between 4 and 5:59 p.m.
Most common Florida Boating Fatal Accidents:
-Falling overboard: 26.
-Colliding with another vessel: 9.
-Flooding (Swamping): 8.
-Collision with a fixed object: 4.
-Fall in boat: 2.
-Skier hit object: 2.
-Fall on personal watercraft: 1.
-Collision with a person/falling object: 1.
-Grounding: 1.
Locations of fatal accidents:
-Lake/pond: 21.
-River/creek: 14.
-Bay/sound: 13.
-Ocean/Gulf: 10.
-Canal/cut: 6.
-Inlet/pass: 4.
-Port/harbor: 3.
-Other: 2.
Most of these accidents occurred on propeller vessels in 12 to 16 feet of water. Open motorboats were the most likely to be in an accident. Operators between the age of 35 and 50 were most likely to get into a fatal accident, yet operators between the ages of 22 and 35 were most likely to navigate the water without formal boater education even though they were the second highest group to have boating education. Boating is a popular activity for this age group.
Florida residents accounted for 90 percent of the boating-related fatalities in 2010. Non-residents accounted for the remaining victims. Alcohol or drug-related accidents accounted for nearly a quarter of all fatal accidents.
The most dangerous counties in Florida for fatal boating accidents:
-Monroe County: 103 accidents.
-Miami-Dade County: 72 accidents.
-Palm Beach County: 60 accidents.
-Pinellas County: 53 accidents:
-Lee County: 33 accidents.
-Broward County: 29 accidents:
-Brevard County: 23 accidents.
-Bay County: 22 accidents.
-Collier County: 20 accidents.
-Okaloosa County: 19 accidents.
-Volusia County: 18 accidents.
Miami-Date had the most issued boating education cards. More than 6,500 licenses were handed over to boaters under the age of 17. These boaters were most likely to receive a boater's safety education card, followed by those ages 17 to 21.
Boating injuries and fatalities can be prevented with the proper safety measures and education.

Associates and Bruce L. Scheiner, Attorneys for the Injured, are dedicated lawyers helping boating accident victims throughout South Florida, including Port Charlotte, Naples, Cape Coral, Fort Myers, Naples and Sebring. Call us today for a free and confidential consultation to discuss your case. 1-800-283-2900.
More Blog Entries:
Watercraft accidents a winter danger in Naples and Fort Myers, Florida Injury Lawyer Blog, November 21, 2011
Boating Safely, Florida Injury Lawyer Blog, April 13, 2010