Summer is the deadliest time of the year for young motorists, particularly the stretch between Memorial Day and Labor Day, which safety advocates call the "100 Deadliest Days" of the year on the roads.
Nationwide, more than 7,000 people died in teen driving-related summertime crashes from 2010 to 2019. According to previous research from the AAA Foundation for Traffic Safety, new teen drivers ages 16-17 are three times as likely as adults to be involved in a deadly crash.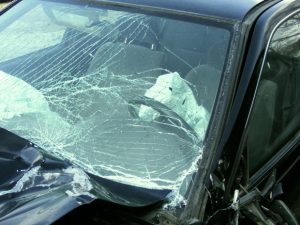 "There are more daily deaths in crashes involving teen drivers during the summer months than the rest of the year because teens tend to have more unstructured time behind the wheel," said Jake Nelson, AAA's director of traffic safety advocacy and research.
Our car accident attorneys in Fort Myers and Cape Coral know these can be tragic cases, with victims often being friends or relatives of the at-fault driver. Serious injuries, multiple parties, and numerous factors of causation can make these cases among the most complex handled by an experienced law firm. Such tragedies forever mark lives. We encourage you to take the risks seriously, lay ground rules, and talk frequently with the young drivers in your household.
Teen-Safe Driving
Safe Driving Contract: Set clear expectations with your teenager. Putting the rules of the road in writing can be a great way to hold a young driver accountable.
Respect the limits: Florida's Graduated Driver's Licensing law places restrictions on new drivers. Respecting the limits on night driving, number of passengers, and other requirements of the law can reduce the chances your teen will be involved in a crash.
Passengers: Statistically, your teen driver's chances of an accident increase exponentially with every young passenger. Place limits on who your child can ride with and where they can go.
Safe driving habits: From seat belt use to never driving distracted, using common sense and obeying the rules of the road can both reduce risks and increase a child's safety in the event a collision does occur.
Young-Driver Insurance in SWFL
Among the best thing you can do to keep your teen protected is to make sure he or she is always traveling with adequate auto insurance. Higher policy limits are critical when it comes to protecting against the financial consequences of a collision with multiple claimants. Uninsured/underinsured motorist coverage is equally critical when it comes to protecting the financial well-being of you and your family in the event your teen is involved in a collision with a driver who lacks auto insurance, or with a driver who is carrying the state's mandatory minimum of just $10,000 in coverage.
An experienced injury law firm will best be able to protect your rights in the immediate aftermath of a collision.
The AAA Foundation for Traffic safety offers a number of additional resources for teens and their parents:
The "Coaching Your New Driver – An In-Car Guide for Parents" offers behind-the-wheel lesson plans, including various "DOs and DON'Ts" to make the learning experience as helpful as possible.
TeenDriving.AAA.com has a variety of tools to help prepare parents and teens for the dangerous summer driving season.