With the welcome return of rain in the last week, Southwest Florida is entering rainy season.
Hurricane forecasters expect it to be a busy year, on the heals of a 2020 season that saw the most named storms in recent history. This year, the National Oceanic and Atmospheric Administration predicts an above-normal storm season with 13 to 20 named storms, 6 to 10 hurricanes and 3 to 5 major hurricanes in 2021.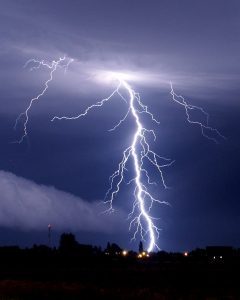 Lee County offers a hurricane preparedness guide. While we encourage you to be prepared, our car accident attorneys in Fort Myers and Cape Coral know most of the weather risks in Southwest Florida come from blinding afternoon storms, flooding, and the risks associated with driving into a canal, retention pond, or other water hazard.
Wet Weather Safety Tips
Tires: Florida's blistering summer temperatures can push asphalt temperatures to more than 120 degrees, which can quickly degrade tires just when you need them most. Have your tires checked annually and make sure they will be there when you need them through the summer rainy season.
Standing water: Respect Southwest Florida's weather. Torrential summer showers frequently result in flooding and standing water throughout South Florida. Never drive into standing water. Just a foot of water is more than enough to float your vehicle and pull you off the roadway.
Visibility: While you can usually see storms coming, you won't be able to see the hood of your car once they arrive. Take advantage of any advance warning. When you see one of these fast-moving storms approaching, pull over and wait it out at a safe location. You will make no progress to your destination by attempting to forge ahead, and will be safer off the road and out of the way of other motorists who might choose to push their luck.
Emergencies: Know what to do in the event of vehicle submersion. Immediately scan your surroundings and identify the quickest path to safety. Roll your window down as quickly as possible and escape. You can also use the edge of your seatbelt clenched in a fist to break the window if your electronic windows are inoperable.
Weather-Related Injury Claims
As a personal injury or wrongful death claim, weather-related claims can be complex for a number of reasons.  Consultation with an experienced law firm as soon as possible after an accident offers the best chance for properly documenting weather conditions and other factors at the time of a crash.
In some cases, a claim may be possible even if it is determined that you were partly at fault. Florida's laws on comparative negligence are complex, but do offer a path to recovery for some claimants when it can be proven that they were not at majority fault. In still other cases, additional at-fault parties may be identified, particularly in cases where unsafe water was allowed to accumulate or known water hazards were not identified and addressed.
If you or a loved one is injured, call Associates and Bruce L. Scheiner, Attorneys for the Injured, at 1-800-646-1210.