Neighbors are calling for change at a North Fort Myers intersection after separate collisions killed a child and injured a teenager.
NBC-2 reports a 5-year-old girl was killed when she rode her scooter into the road near Castleview Drive at Bayshore Road, where she was struck and killed by an SUV driven by a 91-year-old, according to the Florida Highway Patrol. Days later, a 16-year-old girl was seriously injured after she was hit by a pickup truck. Neighbors in the area complained of speeders and unsafe drivers.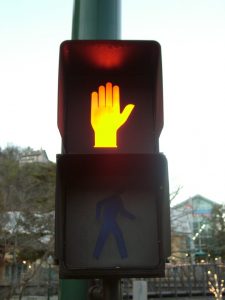 The two tragedies have the patrol reminding motorists of a message often delivered here on our blog: Always be extra cautious around bicyclists and pedestrians, who continue to be disproportionately victimized in Southwest Florida traffic collisions.
"Anytime a pedestrian is near a roadway or bicyclist, you have to be 100% cautious behind the wheel, focus on your actions because we want to do everything in our power to prevent those tragedies from occurring. This season, we noticed the difference already, traffic in our roadways, the volume of cars, and unfortunately the tragedy that is occurring in our roadways. We want to do everything in our power to prevent these tragedies from occurring," said Lt. Greg Bueno with Florida Highway Patrol.