Nearly 200 local students showed up with their bicycles in Cape Coral to practice safe biking techniques and to have their bike examined by a certified inspector. They were some of the future Lance Armstrongs, the bike riders of Oasis Elementary School and Christa McAuliffe, Cape Coral's charter elementary schools.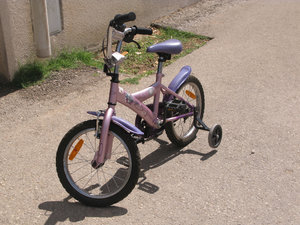 Each student was able to learn beneficial skills to help them to avoid bicycling accidents in Cape Coral. The event was the Elementary School's very first Bicycle Safety Rodeo, according to The News-Press.
Our Cape Coral bicycle attorneys encourage not only teachers, but moms and dads to teach their children safe biking habits. This can serve them for a lifetime. Children tend to grab hold of the habits they learn at an early age. Let's get our little ones on the road to safety!
At the recent Bicycle Safety Rodeo, young students were invited to enjoy some fun in the sun, get some good exercise and learn how to ride a bicycle properly and safely. Organizers of the Rodeo hope this will be the start of a yearly event.
"There are a lot of kids on the road nowadays and not all of them know the rules of the road," said Tim Wilson, a volunteer for the program. "This event can probably save a future accident (from happening)."
Inspectors from the Hollywood Bicycle Center where on hand to inspect children's bicycles to make sure that they're safe to be on our roadways. Handlebars were tightened and brakes were adjusted to ensure each student was comfortable on their bicycle.
After having their bikes adjusted, the students were invited to test their biking skills on an obstacle course. Cycling kids were able to weave in and out of bright orange cones and played "rock dodge." Rock dodge is an exercise to help get the children to stay cautious of their surroundings and keep an eye on the roadways. They were taught to swerve out of the way of bumps and cracks in the road. They even got to compete in a "snail race" in which the slowest rider won. This not only taught them speed wasn't everything, and how to ride safely at slow speeds.
Wendy Hearyman, a P.E. teacher at Christa McAuliffe says it's important to teach our children safe habits from the get-go, especially when they live in an area like Southwest Florida with such beautiful weather all year long.
It's estimated that roughly 17 percent of the 51,000 bicyclists injured in the country in 2009 were under the age of 14.
For kids that didn't have a helmet, one was provided to them from the Children's Hospital of Southwest Florida. Five organizations also donated bicycles for a giveaway. Each student got a raffle ticket and was entered for a chance to win a new, shiny bicycle.

If you or your little bicycle rider has been injured in a motor-vehicle-related bicycling accident in Cape Coral, Fort Myers or Naples, contact Associates and Bruce L. Scheiner, Attorneys for the Injured, today for a free and confidential appointment to discuss your rights. Call 1-800-Dial-BLS.
Additional Resources:
Bicyclists learn safety at rodeo, by Lindsay Downey, The News-Press
More Blog Entries:
Bicycle Accidents in Cape Coral a Risk as Bike Lane Debated, Florida Injury Lawyer Blog, November 14, 2011
Lee County Named Most Dangerous Place for Bicycling Accidents in the Country, Florida Injury Lawyer Blog, August 31, 2011