Boating is a popular outdoor activity in Florida, with the Florida Fish & Wildlife Conservation Commission (FWC) reporting some 932,000 registered vessels as of 2016. However, it can also be a potentially very dangerous one. There were more than 700 reported boating accidents in the state last year. A total of 67 people died – with 70 percent of operators involved in fatal boating accidents having no formal boater education.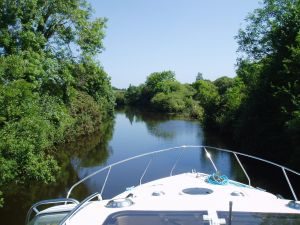 While operator error is the most commonly-cited cause of Florida boating accidents, the failure of the vessel or one of its components can't be overlooked. While the former would help establish liability on a theory of negligence, the latter would establish product liability. In order for product liability to be applicable, we would look at the mechanics of the vessel and whether it performed as expected and/ or whether consumers were warned about foreseeable dangers.
In a recent boating accident case out of Louisiana, the state supreme court there affirmed a $125,000 verdict against a boating manufacturer, but did find the punitive damage award of $23 million to be excessive. In turn, the court amended the punitive damage judgment to $4.25 million. 
According to Louisiana Supreme Court records, decedent suffered a violent death in a boating accident that occurred in 2005. The boat was being operated on a plane (traveling at a sufficiently high rate of speed to cause the hull to rise out of the water). Suddenly, the hydraulic system – manufactured by defendant in this case -failed. The boat whipped around violently (referred to as a "J-hook), ejecting decedent and four other passengers. The kill switch on the boat was not engaged, and decedent was struck nearly 20 times with the propeller, causing him to suffer catastrophic injuries. His body was later recovered from the bottom of the lake.
Decedent's parents filed a wrongful death lawsuit against a number of defendants, including manufacturer of the boat. (Other defendants included boat owner and operator, marina, and insurers). Most claims were settled prior to trial. However, the wrongful death and survival actions – seeking compensatory and punitive damages – against boat manufacturer proceeded to trial.
The case spent years in litigation, and finally went to trial in 2014, bifurcated as to the issue of liability and damages. The first trial resulted in a verdict favorable to defendant, but plaintiffs were granted new trial on basis of a prejudicial error in the first trial. The second trial resulted in a verdict favoring plaintiff, which awarded $125,000 in compensatory damages and $23 million in punitive damages. Jurors ruled the boat was unreasonably dangerous due to inadequate warning. Specifically, the vessel in this case lost its steering due to a fluid leak in one of the steering system hydraulic lines. Evidence presented showed defendant manufacturer was "very sophisticated" in the industry, and was well aware of the occurrence of this exact phenomenon, yet had never issued adequate warnings (a warning on the bottom of the steering cylinder did not indicate a risk of ejection or death and wasn't even visible from inside the boat).
(In Florida, punitive damages are only awarded as per the provisions of F.S. 768.73.)
Defendant appealed, arguing plaintiff never should have received a new trial, among other errors. The state supreme court, however, affirmed, although it did rule the punitive damages were excessive.
Boating accident cases tend to be more complex and involved than car accident cases. Trust only an experienced accident attorney.
Call Associates and Bruce L. Scheiner, Attorneys for the Injured, at 1-800-646-1210.
Additional Resources:
Award of Attorney Fees After Rejected Settlement in Injury Lawsuit, Sept. 24, 2017, Fort Myers Boating Accident Lawyer Blog