Uninsured motorist benefits are critical for drivers in Florida. While not technically mandated (though insurers must offer it, and motorists must sign a waiver if they choose not to buy it), this coverage is often the only way to obtain adequate compensation for losses suffered in a Fort Myers car accident.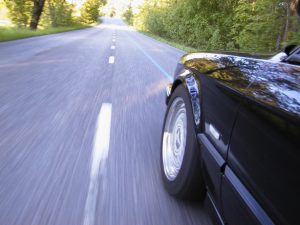 But just because you pay for this coverage doesn't mean the insurer will pay up without a fight. Auto insurance companies are notorious for rooting out any and all possible loopholes to either deny coverage or minimize the amount payable. Fighting for just compensation is important to our injury lawyers, and we have a long track record of success in this arena. Many of these cases are resolved through negotiation – often long before trial and many times without even needing to file a lawsuit. However, we will not hesitate to bring a case to trial if that's what is in the best interests of our clients.
Recently in Alabama, the state supreme court affirmed a jury verdict against a UIM insurer favoring a plaintiff in a car accident lawsuit that has been ongoing since 2011.
According to court records, plaintiff was a passenger in a vehicle being driven by her husband. A friend of plaintiff's and the friend's two minor children were also in the car. The vehicle was stopped at a traffic light when it was rear-ended by a negligent driver. (A rear-end collision creates the rebuttable presumption that the driver in the rear was negligent; This presumption can be rebutted, it can be a difficult one for a defendant to overcome.) Plaintiff was injured, and in turn filed a car accident lawsuit.
Liability of the rear-end driver wasn't the primary question in this case. That aspect had been settled previously (with liability insurer for $100,000). Rather, it was whether the trial court erred in refusing to set aside a $1.1 million verdict favoring plaintiff against the UIM carrier. On that same day, trial court entered a judgment finding defendant driver had previously paid $100,000 to fully resolve claims against the driver, so UIM insurer was entitled to a credit in that amount, resulting in a final judgment of $1 million.
UIM insurer filed a motion to vacate judgment, which the trial court refused.
UIM insurer appealed, cited a relevant portion of the policy indicating coverage would be excluded for any claim settled without consent of UIM insurer. However, it was specifically noted the exclusion wouldn't apply to a settlement made with insurer of an underinsured motor vehicle. However, any person seeking UIM coverage must promptly notify the UIM carrier in writing of the tentative settlement agreement. This was reportedly not done.
Plaintiff responded the insurer waived any defense to the applicability and enforcement of the UIM contract at issue, as this was never raised during trial. The state supreme court ruled none of the cases cited by the UIM carrier to support its argument established a means to supplement the record and argue new issues on appeal. Appellate courts can only review the records of the trial courts. If there is an issue that was not before the trial court, the appellate court can't be expected to review it. Thus, the verdict stands.
Call Associates and Bruce L. Scheiner, Attorneys for the Injured, at 1-800-646-1210.
Additional Resources:
Travelers Indemnity Company of Connecticut v. Worthington, Oct. 13, 2017, Alabama Supreme Court
More Blog Entries:
Premises Liability Case Involving Injury to Young Boy Will Proceed, Court Rules, Oct. 15, 2017, Fort Myers Car Accident Lawyer Blog