The July 4 holiday ushers in the height of summer boating season and is a great time to review boating safety.
The boating season got off to a bad start in May after seven people were rescued in the waters between Fort Myers Beach and Sanibel Island, according to FOX4 News.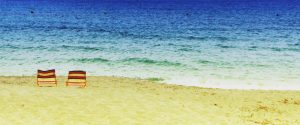 Passengers called 911 after a collision between a 50-ft sailboat and a 30-foot fishing vessel. The sailboat was anchored outside the channel and was struck by the fishing vessel, according to authorities. That crash occurred just several weeks after a boat struck the base of the Cape Coral bridge and sank.
Authorities are urging caution as the waters get busy and are reminding boaters that Hurricane Ian debris can still create risks caused by debris, obstructions, and other changes caused by last autumn's storm.
SWFL Boating Safety
Lee County is among the most dangerous places in Florida for boaters. The Florida Fish and Wildlife Conservation Commission reports 735 serious boating accidents claimed the lives of 65 people in Florida last year. Lee County reported 51 serious boating accidents, fifth-most in the state.
Top causes include operator inexperience, improper lookout, excessive speed, and equipment failure.
Having represented boating accident victims in Southwest Florida for more than 50 years, our boating injury lawyers know there are specific steps boaters can take to stay safe on the water.
Have a life vest for every passenger. It is the law and is the best thing you can do to stay safe in the event you or a passenger is thrown overboard. Secondary drowning is a primary cause of boating fatalities.
Have your boat serviced regularly.
Regularly engage in boater safety courses or join a boat club where safety is frequently emphasized.
Assign a passenger to be a lookout, in addition to the boat operator.
Never boat impaired. This goes for passengers as well as operators. Alcohol can lead to cramps and other consequences of serious dehydration and will significantly reduce your ability to respond in an emergency.
Understand rights-of-way. Slower, larger, and less maneuverable vessels, like sailboats under sail, generally have the right of way. Other scenarios are guided by the rules of rights of way while boating.
Review your boating insurance: Pay particular attention to dock coverage. Many injuries occur while getting on or off the boat. These may not be covered without specific coverage in your policy.
File a float plan: At a minimum, let someone on shore know where you are going and when you plan to return.
Always keep a working radio on board and know how to summon help.
Keep flares, a first aid kit, a working horn, and plenty of drinking water onboard.
Enjoying the water is a primary reason why many of us choose to live in Southwest Florida. Doing so responsibly is key to keeping everyone safe. The liability for causing a serious or fatal accident on the water is the same as it is on land. All boaters owe a duty of care to those around them. When unsafe behavior results in an injury accident, dangerous boaters can and should be held accountable for resulting damages.
Call Associates and Bruce L. Scheiner, Attorneys for the Injured, for a free and confidential consultation to discuss your rights. 1-888-579-8699.