The deaths of five young people in a Fort Myers car accident is a tragic reminder that teenagers are most likely to be seriously injured or killed in a traffic collision.
These accidents are among the most heartbreaking we have handled through half a century of fighting for the rights of victims and families dealing with serious personal injury or wrongful death in Southwest Florida.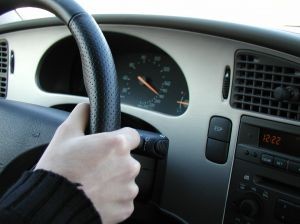 WGCU reports the teenagers are believed to have drowned after running off the road along TopGolf Way. Four of them worked at a local restaurant. FOX 4 News reports the five teens drowned after running off the road and into a lake at a high rate of speed. Our deepest condolences go to the families and friends of the victims, all of whom attended or recently graduated from local high schools.
As we reach the height of summer, our car accident lawyers in Fort Myers and Cape Coral urge parents to have serious, frequent conversations about the dangers of driving with the teenagers and young adults in their family.
Safe Teen Driving
The Centers for Disease Control and Prevention reports about 3,000 teenagers are killed each year, or more than 8 teenagers every day. Another 225,000 are seriously injured. Teenagers ages 16 to 19 are three times more likely to be involved in a serious crash than drivers ages 20 to 24, which are the second-most at-risk age group.  However, there are known risk factors and preventive strategies that can significantly reduce those risks.
Risk factors in teen crashes include:
Young drivers: Young inexperienced drivers are less likely to recognize risks and more likely to engage in dangerous driving behaviors. Closely monitoring your driver's behavior is a good start. There are cellphone apps that can provide speed, location and other safety information for review by parents.
Unsafe driving: Speeding, failure to obey traffic control devices, and other dangerous driving behaviors are more likely to result in collisions when a teenager is behind the wheel.
Seat belts: Statistically, young people are among those least likely to wear a seat belt.
Night driving: Night driving is more dangerous for everyone. But teenagers are at particularly high risk. In fact, Florida's Graduated Driver's Licensing program limits night driving for new drivers precisely because of the known risks.
Teen passengers: A teen driver's risk of a collision increases exponentially for every teen passenger in the car. Whether the result of distraction, or other unsafe behaviors, the risks are well known. Limiting your teen driver's permission to travel with young passengers — and limiting your teen's permission to ride with young drivers — is among the best things you can do to limit the risks.
Our car accident lawyers in Fort Myers and Cape Coral urge parents to talk to their teens and consider establishing a safe-driving contract with the young drivers in your family like this one offered by AAA. Together, we can truly make a difference in preventing future tragedies.
Call Associates and Bruce L. Scheiner, Attorneys for the Injured, for a free and confidential consultation to discuss your rights. 1-888-579-8699.