Many nursing homes, upon admission, put before patients and patient representatives a huge stack of papers to sign. Buried among those is likely an "arbitration agreement," or a promise that if a dispute arises as to the level of care, it will be resolved by an arbitrator, rather than resolved in court.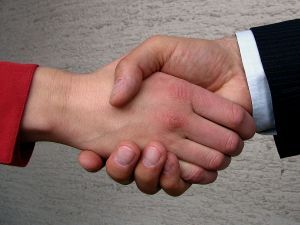 What many people don't realize is that by signing these documents, they may be signing away the right to have their case heard before a judge or jury. Arbitration can be costly, drawn out, and even if the case is decided in a plaintiff's favor, isn't likely to result in compensation figures as high as what a jury might have awarded. There is often little to no benefit to a nursing home resident or relative to sign these documents.
While arbitration agreements are considered legally-binding contracts, courts in many instances have found them to be void for being unconscionable. That is, they are generally written so as to tip the scales heavily in favor of the facility, and many people don't even realize they are signing such a serious legal document, as it's often not specially flagged within that paperwork. There are many cases too in which relatives sign on behalf of the patient when they lack the proper legal authority to do so.

For all of these reasons, courts have declined to enforce arbitration agreements. Still, our Fort Myers nursing home abuse lawyers know that does not mean that plaintiffs will be able to extract themselves easily from the agreement. Requests must be formally filed and reviewed by a judge, and a plaintiff attorney needs to present a strong argument for why the agreement should be void.
This was the kind of request under review in the case of Boler v. Security Health Care, LLC, before the Oklahoma Supreme Court.
Patient was admitted to the nursing home in January 2010. His daughter signed his admissions paperwork as the attorney-in-fact. Included in those documents was an arbitration agreement. This three-page contract was called the "Dispute Resolution Provision," and provided that any claim, controversy, dispute or disagreement arising out of or connection with patient care should be determined by an arbitrator, rather than a judge or jury.
The document was signed. However, a lawsuit was later filed, by the patient and his two children, both individually and as attorneys-in-fact. The patient later died, and the action was converted to a wrongful death claim. The nursing home filed a motion to compel arbitration. The trial court denied that request, ruling wrongful death was not subject to the agreement to arbitrate (at least not as it had been worded in this particular arbitration agreement) and further, the daughter who signed the document as a personal representative/next-of-kin to the patient wasn't bound by the arbitration agreement signed on the patient's behalf. The reason was they had not signed the nursing home contract in their personal capacities, and the claims they made were not wholly derivative of the claim made by the patient.
Other courts have been split on the issue of whether heirs should be bound by arbitration agreements. However, a request to the U.S. Supreme Court earlier this year to weigh the scope of nursing home arbitration agreements in Pisano v. Extendicare was denied.
The best options for patients and their families is not sign arbitration agreements. For the most part, they are not mandatory or a condition of admission. The American Health Care Association does not support requiring people to sign an arbitration agreement before a patient can be admitted. Nursing homes may vary, but one has to question whether a place that would force you and your loved one to sign away your rights is really a place you want your relative to stay in the first place.
Call Associates and Bruce L. Scheiner, Attorneys for the Injured, at 1-800-646-1210.
Additional Resources:
Boler v. Security Health Care, LLC, Sept. 30, 2014, Oklahoma Supreme Court
More Blog Entries:
Gregory v. Cott – Alzheimer Patient Aggression and Injuries, Aug. 26, 2014, Fort Myers Nursing Home Abuse Lawyer Blog