Florida is a destination not only for those within the U.S., but also for people and businesses across the globe. Drivers who are not familiar with the area, let alone standard driving practices, may be more prone to a crash.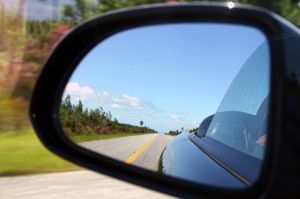 This is not just a phenomenon in the U.S. For example, in Britain, the Motor Insurers Bureau reported that for the past five years, the number of crashes involving foreign drivers has climbed steadily. Much of that can be attributed to new migration from other European countries, but some did involve an uptick in tourism. And in New Zealand, news outlets reported earlier this year nearly 600 crashes in 2013 involved foreign visitors, who were cited at-fault in two-thirds of those cases. In many cases, drivers were cited for "failure to adjust to local conditions."
Officials say tourists may be especially vulnerable to a crash because they are not familiar with the road design and layout, the signage is not familiar and they may be distracted by scenery.

These same kinds of issues occur when people visit Florida. Our Fort Myers car accident attorneys know this was the basis for a state law passed in January 2013 that required an International Driving Permit. However, the measure wasn't well-publicized and caused a lot of confusion with travel companies and tourists, causing the state to quickly do an about face and assure the measure wouldn't be enforced. Some confusion still existed about whether insurance would cover foreign visitors in the event of a crash, but the law was soon repealed.
With so many issues that can arise, it's imperative to hire an experienced injury attorney.
The recent case of Branch v. Selmo, weighed by Florida's Third District Court of Appeal, provides yet another example of complications that can arise when international visitors are involved in a Florida crash.
In that case, a woman was seriously injured in a crash while on a business trip from Barbados. Her co-worker had been driving, and was at-fault for the crash. Both they and their bank employer were based in Barbados.
In that country, there is a three-year statute of limitations on injury claims, while here, there is a four-year time limit. Prior to three-year limit in Barbados, the worker filed an injury claim against her co-worker and employer in that country. However, she took no other action once it was filed.
Almost a year later, before the expiration of Florida's statute of limitations, she filed a personal injury action against the same defendants here. That case was actively litigated over the course of the next two years, and ultimately set for trial. At that point, co-worker filed a motion to dismiss, asserting Barbados was the only appropriate forum to resolve the matter, and noting if the current action didn't result in a favorable outcome for plaintiff, she could revive her case in Barbados.
Although the request (characterized as a forum non conveniens motion) was roughly two years too late and cited no legal authority for the assertion, the court nonetheless gave plaintiff a month to dismiss one of the two actions. When she did not comply, the bank moved to dismiss with prejudice, alleging "willful noncompliance with the court."
Plaintiff indicated she could not abate the action in Barbados in a way that would satisfy the court prior to the order. The trial court "dismissed" the claim, but then granted her motion to amend the complaint in 20 days only if she was able to dismiss the action in the other country.
She did so, and then filed a motion to amend. This motion was denied because the statute of limitations had passed, and therefore the court indicated it had no jurisdiction.
On appeal, 3rd DCA reversed. The appellate court held that although the trial judge was unclear, the intention was never to dismiss the case. At best, the court indicated, the order was an abatement, rather than a final order resulting in loss of jurisdiction.
Therefore, plaintiff can now move forward with her claim.
Call Associates and Bruce L. Scheiner, Attorneys for the Injured, at 1-800-646-1210.
Additional Resources:
Branch v. Selmo, Oct. 1, 2014, Florida's Third District Court of Appeal
More Blog Entries:
GEICO v. Paton – Florida Bad Faith Insurance Verdict Stands, Oct. 8, 2014, Fort Myers Car Accident Lawyer Blog