For a long time, plaintiffs in bad faith insurance cases reserved the claim until after liability had been determined. Then, they would proceed with filing the bad faith claim.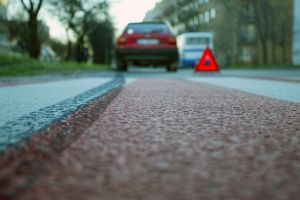 It's still true that bad faith claims can't be decided before liability has been established. However, some lawyers in cases where insurers have dragged their feet on paying legitimate claims have begun including a count for bad faith in the original liability claim.
Recently, Florida's Fourth District Court of Appeal established procedure for how to handle this, and it involves abatement of the bad faith claim (or setting it aside) rather than dismissing it. That means the matter can't be determined prior to the liability claim, but plaintiffs don't have to refile. That saves time and legal expense, and could make for a swifter receipt of compensation. If an insurer is found to have engaged in bad faith, it can be ordered to pay far in excess of the original policy limit.

In Safeco Insurance Company of Illinois v. Beare, the court ruled that abatement is appropriate even when doing so will prevent the company from removing the case to federal court.
As our Lehigh Acres car accident attorneys understand it, a woman was injured in a crash in Indian River County in 2011. She filed a lawsuit against the at-fault driver, and those parties agreed to a settlement in late 2012. Before the agreement was finalized, plaintiff sought leave to amend her complaint to include her own insurer for claims of uninsured/underinsured motorist coverage, as well as a claim for bad faith refusal to settle her claim.
Insurer was served in January 2013, and answered with a motion to dismiss the bad faith action as premature. Instead, trial court, at the request of the plaintiff, abated the bad faith claim. When a claim is abated, it is set aside until other matters can be decided first.
Insurer appealed that ruling, asserting it suffered irreparable harm with a denial of a motion to dismiss because, being attached to a negligence lawsuit that existed a year before it was added as a defendant, meant the deadline to request the claim be litigated in federal court was fast approaching. By abating the bad faith count rather than dismissing it, defendant would lose the opportunity to request removal to federal court because of the amount of time the action had been pending.
Indeed, courts have ruled actions that deprive a party a rightful request to remove to federal court constitutes irreparable harm. However in this instance, the appellate court indicated defendant presented no evidence that the trial court acted outside the law.
In fact, the same court issued a ruling in 2010 in the case of Mutual Automobile Insurance Co. v. Tranchese that where a first-party bad faith action is joined with a claim for uninsured/underinsured motorist benefits, the appropriate relief is usually abatement until the issue of liability is resolved, rather than dismissal of the count entirely.
Although the insurer argued a previous Florida Supreme Court decision compelled dismissal, the appellate court noted the justices in that case were weighing summary judgment versus dismissal, not abatement versus dismissal.
Call Associates and Bruce L. Scheiner, Attorneys for the Injured, at 1-800-646-1210.
Additional Resources:
Safeco Insurance Company of Illinois v. Beare, Sept. 17, 2014, Florida's Fourth District Court of Appeal
More Blog Entries:
Gallon v. Geico – Could Insurance Agent's Falsehood Double Payment? Sept. 28, 2014, Lehigh Acres Car Accident Lawyer Blog