Because teen and young adult drivers are known to be among the most accident-prone, it's imperative for parents to educate themselves on their rights, responsibilities and liabilities with regard to auto insurance.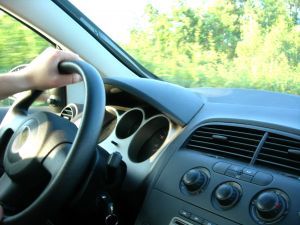 One of the ways parents can do this is by purchasing umbrella insurance. This provides additional coverage so you aren't personally liable for a judgment in the event your teen driver is involved in a crash and seriously injures or kills someone else.
Of course, as with any insurance company, it's likely you (and the plaintiff) may have to fight in order to get coverage paid. In those situations, the exact language of the policy is going to be very important, as the recent case of Schill v. Cincinnati Ins. Co. illustrates.

Fort Myers car accident attorneys at Associates and Bruce L. Scheiner, Attorneys for the Injured, are adept at deal with uncooperative insurance firms on a daily basis. We understand your financial future is at stake, and we are dedicated to fighting to protect your interests.
In the Schill case, the incident that gave rise to the claim was a vehicle-versus-bicycle crash in which the cyclist, a husband and father, was killed. The driver of the vehicle was a young man driving his own vehicle, which was insured for up to $500,000.
The wife of the cyclist filed a wrongful death lawsuit against the driver and his auto insurance company. The insurer settled with plaintiff, and recovery was then sought under the personal umbrella liability policy of his parents.
However, that insurer refused to provide coverage to the teen driver or his family. Driver took the claim to court, and both he and cyclist's widow sought declaratory judgment that coverage was required. The insurer sought a judgment stating it was not. Trial court ruled in favor of insurer, a ruling that was reversed by the appellate court. However, the Ohio Supreme Court again reversed, finding the insurance company was not obligated to provide indemnification to the driver or provide coverage to plaintiff widow.
In its opinion, the court ruled there was a crucial policy term at issue in regards to whether the son was covered under his parents' umbrella policy. The policy allowed for coverage for occurrences caused by use of a vehicle by a "resident relative." The primary question was whether defendant driver was a "resident relative." There was no question he was related by blood, but the issue became where he lived.
In fact, he owned one-third interest in the Ohio home where his mother primarily lived.
However, his father owned a home in Bonita Springs, and was domiciled there. He kept a car in Ohio, but it was registered in Florida. He has a second vehicle that he keeps in Florida. He has a Florida driver's license (and has since 1993) and has not renewed his Ohio driver's license since that time. All of the family heirlooms, antiques and other persona property valuable to them is in their Florida home. His family doctor and dentist are there, and he's registered at a Catholic parish there. He also has bank accounts there and has Social Security benefits deposited directly to a bank in Florida.
However, he still worked in Ohio. He spent three weeks of every month there. Even though he didn't technically own the Ohio home, he paid most costs associated with it. He's also a member of a church in Ohio.
The state supreme court ruled the evidence indicated the father was not domiciled in Ohio, meaning his son was not a "resident relative" of the father – the primary policy holder in this case.
Call Associates and Bruce L. Scheiner, Attorneys for the Injured, at 1-800-646-1210.
Additional Resources:
Schill v. Cincinnati Ins. Co., Oct. 14, 2014, Ohio Supreme Court
More Blog Entries:
Safeco v. Beare – Bad Faith Insurance Claim Allowed Before Liability Determined, Oct. 16, 2014, Fort Myers Car Accident Lawyer Blog