If you are a cyclist who avails of the increasing number of bicycle trails in Lee, Collier and Charlotte counties, you may want to keep in mind that if you are injured due to some dangerous condition thereon, you may have a more difficult time recovering damages.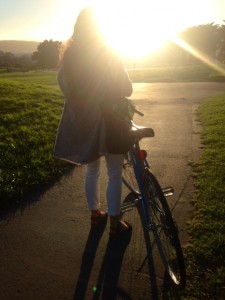 That's for two reasons:
Florida's recreational use statute, F.S. 375.251 allows for a limitation on liability of persons who make available to the public certain areas for recreational purposes without charge.
Florida's governmental immunity law, the waivers to which are outlined in F.S. 768.28.
So private land owners who open their land for recreational biking, either on paved paths or rougher terrain, could enjoy protections under the recreational use statute, while government entities would be protected under governmental immunity laws.
These protections aren't absolute, but you will need detailed review with an experienced injury lawyer about the defenses that may be presented if you file a claim.
This was the issue in Burgueno v. Regents of the Univ. of Calif., where the California Court of Appeals for the Sixth District was asked to consider whether a lower court erred in granting summary judgment on immunity grounds to a university that owned/ maintained a bike trail on which a student died. Central to this case was California's governmental immunity law.
According to court records, the trail in this case was constructed by the school for the purpose of allowing students to get to and from central campus and was away from more dangerous automobile traffic.
It was a path that was utilized by several student and non-student bike clubs and was open to the public. There was also a crossing farm access road, and sometimes, farm vehicles used the pathway too, though motor vehicles generally weren't allowed.
One day in 2011, a full-time student was biking back to off-campus housing from his evening photography class when he crashed. His injuries were fatal.
His family sued the school, alleging the bike path was unsafe and prone to bicycle accidents because it didn't have appropriate roadway markings, adequate signs, adequate lights, runoff areas or barriers that would keep people from using the trail at night. There were also sharp downhill curves and sight limitations. Plaintiffs alleged the school should have warned students and the public the trail had dangerous conditions.
The school asserted it wasn't liable, pointing to the governmental immunity statute. Plaintiffs argued the school was liable because even though some people did use the trail for recreation, it was mostly intended as a transportation thoroughfare for students. In fact, that's how decedent was using it the night of his death. What's more, the family asserted the school profited from the trail (a key point in all recreational use laws) because it was used as a selling point to new students.
Trial court, however, sided with the defense and granted summary judgment to them.
On appeal, plaintiffs argued the lower court had erred.
However, the appeals court noted that although government entities (such as public universities) could be held accountable for premises liability, state statute specifically provided immunity for injuries caused by conditions of unpaved roads that provide access to the public for recreational purposes. The purpose of the law is to encourage public entities to open their property for public recreational use because the burden to ensure it is safe for use would probably prompt public entities to close many of these areas.
After noting this so-called "trail immunity," the court then considered whether the trial court had rightly deemed this path a "trail" for legal purposes. The appeals court ruled there was a reasonable basis for this finding, and affirmed.
Call Associates and Bruce L. Scheiner, Attorneys for the Injured, at 1-800-646-1210.
Additional Resources:
Burgueno v. Regents of the Univ. of Calif., Jan. 13, 2016, California Court of Appeal, Sixth Appellate District
More Blog Entries:
Florida's No-Fault Car Insurance System to End? Jan. 15, 2016, Fort Myers Bicycle Accident Lawyer Blog