Unemployment is on the decline, the economy is on the mend and gas prices are more affordable. For these reasons, more Americans will be traveling over the holiday period. It very well could be one of the busiest holiday travel periods ever!
According to the Sun Sentinel, there are going to be close to 5 million Floridians who will be traveling at least 50 miles from their home during the holidays. According to AAA, about 4.3 million of those travelers will be doing so by motor vehicle.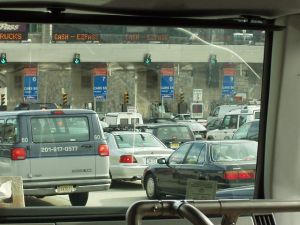 The holiday travel period runs from December 22nd through January 1st.
Our Fort Myers personal injury attorneys understand that more traffic on our roadways means more risks for accidents. Snowbirds are heading down for the winter, visitors are coming in for their holiday vacations and residents are hitting the road to visit with friends and family. Nationwide, close to 94 million Americans are expected to travel. That's a near 2 percent increase from the year before. And many of those travelers will be venturing to the Sunshine State.
"The year-end holiday season remains the least volatile of all travel holidays as Americans will not let economic conditions or high gas prices dictate if they go home for the holidays or kick off the New Year with a vacation," said Brent Hubele, Vice President for AAA.
Traveling over the holiday period can be stressful and dangerous. That's why we're here to offer you some Safe Driving Tips for the Holidays:
-Before setting off on your trip, check out your vehicle. Make sure it's tuned and in good shape to go. Check the tires to make sure they're not too worn, make sure your fluids are fresh and full and make sure your windshield wipers are working properly.
-Make sure that everyone in your vehicle is properly buckled in during every car ride. Seat belts are one of the best ways to help to prevent injury and death in the event of a collision.
-Travel with some flexibility. Make sure you leave early and factor in time for traffic and for rest stops. Check the weather, traffic and road conditions before departing.
-Stay awake at the wheel. The night before your trip, make sure you get plenty of sleep. You don't want to be drowsy behind the wheel. During your trip, make sure you stop for a break every 2 hours or at least once every 100 miles.
-Watch your speed. The faster you're going, the higher your risks are for an accident — and for a traffic citation. Travel at a safe speed and keep a safe distance between you and the cars around you. Let aggressive drivers pass.
-If there's going to be drinking, there shouldn't be any driving!
-Stay focused behind the wheel. Don't let distractions take your attention off of the roadway. Distractions increase your risks for accidents significantly!
Happy Holidays and be safe out there!

If you or a loved one has been injured in a car accident, call Associates and Bruce L. Scheiner, Attorneys for the Injured, for a free and confidential consultation to discuss your case. 1-800-283-2900.
More Blog Entries:
Stay Safe this Holiday Season: Don't Drink and Drive, Florida Injury Lawyer Blog, December 17, 2012
South Florida Traffic Safety: Flooded Vehicles Putting You at Risk!, Florida Injury Lawyer Blog, December 22, 2012