As we exchange gifts — whether among parents, friends, family members or coworkers — we are all bringing new products into the home through the long holiday season. An important step to help ensure the safety of you and your family is to check the latest product recalls list from the Consumer Product Safety Commission (CPSC).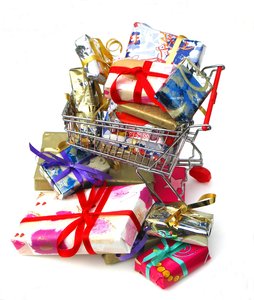 The CPSC is in charge of working to keep dangerous products out of the hands of consumers. Many of these products can cause serious accidents, injuries, fatalities and property damage. Each year, these products cost the U.S. more than $900 billion. Some of the products come with chemical, electrical, fire or mechanical hazards. It's important to check the CPSC recall list often (especially when gift-buying) to make sure that no dangerous or defective products make it into the households of your friends and loved ones.
Our Florida defective product attorneys are here to keep you up-to-date with some of the latest recalls. It's important to check these recalls when bringing products into the home.
Water Balz, Skulls, Orbs and Flower Toys Recalled by Dunecraft:
More than 94,500 of these toys have been recalled by Dunecraft Inc., of Cleveland, Ohio because of serious hazards to children. The marble-sized toys can be a choking hazard. They don't show up on x-rays either and need surgery to remove, often causing intestinal blockage. An 8-year-old from Texas underwent surgery after ingesting the product. If you have one of these products, please call the company at (800) 306-4168 to get a free replacement toy.
Baby Jogger Recalls City Versa Strollers:
More than 8,000 of these strollers have been recalled from Baby Jogger LLC, of Richmond, Virginia. What can happen is the frame can come unlocked and can collapse during use. This serves as a serious fall hazard to children riding in the stroller. There have already been six incidents reported. If you have one of these strollers, contact the company at (877) 506-2213 for a free replacement stroller frame.
Bath Seats Recalled by Dream On Me:
About 50,000 of these bath seats have been recalled by Dream On Me Inc., of South Plainfield, New Jersey. They don't meet federal safety standards, most specifically stability requirements. They can easily tip over and can serve up a serious drowning risk for children. There has already been five incidents reported, including a near-death report of a 12-month-old. If you have one of these items, please contact the company at (877) 201-4317 for a free replacement bath tub.
We want to wish you and your family a Happy Holiday Season and ask that you review the latest recalls with the CPSC to make sure that no defective, dangerous or recalled products make it under your tree this year.

Associates and Bruce L. Scheiner, Attorneys for the Injured, is a law firm dedicated to representing accident victims in personal injury and wrongful death claims in South Florida. Call today for a free and confidential consultation to discuss your case. 1-800-283-2900.
More Blog Entries:
Defective Products in Fort Myers and Elsewhere Threatening Child Over Summer Break
May 31, 2012
Child Injury in Fort Myers and Elsewhere Headed Off by Informed Consumers
March 28, 2012