Officials with the U.S. Consumer Product Safety Commission (CPSC) are reminding parents to make sure than they stabilize, or anchor, their furniture, television and appliances.
This move is to help to prevent a tip-over accident, which too often results in injuries and deaths involving some of our youngest family members. They most often happen when our children are reaching for something, like a toy, a remote or the TV buttons. They're even using dressers and other large pieces of furniture to climb.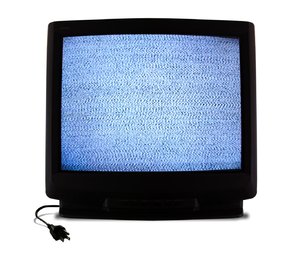 According to a recent release from the CPSC, there were close to 350 consumers (nearly 85 percent children under 9-years-old) who were killed from 2000 to 2011 in these kinds of accidents — when furniture or televisions toppled over on top of them. In 2011, we saw the highest number of these kinds of reports — claiming the lives of more than three dozen. In 2010, there were about 30 and in 2009 there were a little more than 25 fatalities reported. The total may jump even more as officials await better reporting standards.
Our Lehigh Acres injury attorneys understand that children don't always consider or understand the dangers or the risks that are associated with what they're doing. A child's cognitive and reactive abilities may never alert them to the risks for a tip-over accident. That's why it's important for parents, as well as hotels, resorts, businesses, restaurants and other establishments, to make sure that their premises are safe for our youngest of residents. We all have an obligation to keep our little ones safe!
"We know that low-cost anchoring devices are effective in preventing tip-over incidents," said Inez Tenenbaum, CPSC Chairman. "It takes just a few minutes to do and it can save lives."
According to the CPSC, there are close to 45,000 consumers who are injured in these kinds of accidents each and every year. Close to 30,000 (or about 60 percent) of these injuries are experienced by children who are under the age of 18. Falling furniture accounts for about half of all of the injuries that are reported. Falling TVs have been proven to be the deadliest cause of these accidents, and they're involved with more than 60 percent of reported deaths.
Our children are no match for a tumbling dresser. They don't stand much of a chance against a 100-pound TV or even a wall unit. Children involved in these kinds of accidents oftentimes sustain serious injuries as a result of getting crushed or being trapped under a unit. In more than 55 percent of these fatal incidents and in close to 40 percent of the injuries, the child was hit in the head by the item that fell.
What has happened in many of our households is we've made the transition to smaller, flatter televisions, putting the older, bigger and heavier TVs in our children's room or in guest rooms. Many times, they're not properly mounted. About 40 percent of these accidents are reported to have happened in a bedroom while less than 20 percent happen in family rooms or living rooms.
There are even a number that are reported to happen outside of the home, like in hotels, resorts, restaurants and other businesses. We all have an obligation to secure these devices and keep our children safe.

Associates and Bruce L. Scheiner, Attorneys for the Injured, is a law firm dedicated to representing accident victims in personal injury and wrongful death claims in South Florida. Call today for a free and confidential consultation to discuss your rights. Call 1-800-283-2900.
More Blog Entries:
Defective Products in Fort Myers and Elsewhere Threatening Child Over Summer Break, Florida Injury Lawyer Blog, March 31, 2012
Child Injury in Fort Myers and Elsewhere Headed Off by Informed Consumers, Florida Injury Lawyer Blog, March 28, 2012