Riders up north are getting a few last rides in before putting the motorcycles away for the winter months. But here in Florida, motorcyclists are gearing up for the beginning of a long riding season.
The motorcycle accident attorneys at Associates and Bruce L. Scheiner, Attorneys for the Injured, have spent more than 40 years fighting for the rights of motorcycle riders and their families. For nearly a decade, we've sponsored Cape Coral Bike Night. This year, we are once again the headline sponsor of Southwest Florida's largest family friendly motorcycle event.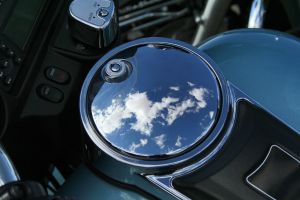 "These are great events where tens of thousands of residents find food and fun for the whole family," said Founding Attorney Bruce L. Scheiner. "Promoting motorcycle safety and awareness is a critical step in reducing the number of these tragic accidents through the winter riding season."
This year's Bike Nights will occur Oct. 6, Dec. 8, Feb. 9, and April 13 on 47th Terrace in Cape Coral from 5 p.m. to 10 p.m.
Florida continues to be among the deadliest states in the nation for motorcycle accidents, according to the National Highway Traffic Safety Administration. In 2010, a total of 365 riders lost their lives in Florida motorcycle accidents. Only Texas recorded more deaths with 383. Nationwide, nearly 5,000 riders are killed each year and nearly 100,000 are seriously injured.
Make no mistake about it – most motorcycle accidents involving another vehicle are the fault of the vehicle driver. The most common cause is failure to yield when making a left hand turn into the path of an oncoming rider.
Unfortunately, there is not much a rider can do about other drivers. Fortunately, there are things every rider can do to help stay safe on the road. Organizations like the Florida Safety Council offer basic rider safety courses, which are required for new riders seeking a motorcycle license through the Florida Department of Highway Safety and Motor Vehicles. Fort Myers Harley Davidson also offers rider training.
Other rider safety tips:
-Consider taking an intermediate or advanced ridership course. These investments in safety training pay big dividends.
-Keep your motorcycle properly maintained. Up north, that typically means a trip to the service station at the start of spring riding season. Don't let Florida's year-around riding weather put proper motorcycle maintenance on the back burner. Get your bike serviced and keep it in good riding condition.
-Pay particular attention to tire wear and tire pressure.
-Make sure motorists understand your intentions. Try to make eye contact with a driver before proceeding.
-When in doubt, wait. While riders have the same rights to the road as the driver of a passenger vehicle, they unfortunately are not afforded the same protection in the event of an accident. This typically means the driver of a car walks away, while a motorcycle rider, at best, makes a trip to the hospital with serious injuries. A driver's failure to yield is the leading cause of motorcycle accidents involving other vehicles. Expecting it can help keep you safe.
-Watch your speed. An increase in speed increases the likelihood of serious or fatal injuries in the event of an accident. Motorists already have trouble judging a rider's distance because of a motorcycle's small size. Don't exacerbate the issue by speeding.
-Wear proper protective equipment. Eye protection, long pants and sensible footwear are essential gear for the serious rider. Florida law does not require adult riders to wear a helmet. While doing so is personal preference, having a helmet on can significantly reduce the risks of head injuries in the event of an accident.
-Buy motorcycle insurance with the highest policy limits you can afford. Typically, such insurance will cost $100 a month or less. Frequently, a rider can significantly increase policy limits for a modest increase in premiums. Having this insurance will bring peace of mind to you and your family in the event of an accident.
Stay safe and Ride!

Call Associates and Bruce L. Scheiner, Attorneys for the Injured, for a free and confidential consultation to discuss your rights. 1-800-283-2900.