At Associates & Bruce L. Scheiner, Attorneys for the Injured, cheering on the Miami Hurricanes is not exactly mandatory — but doing so is highly encouraged since it's the alma mater of both Bruce and Preston Scheiner.
However, Personal Injury Attorney Dan Dalesandro received his undergraduate degree at the University of Florida and his law degree from Florida State University. Come the weekend, it's anyone's guess whether he's tuned to the Gators or the Seminoles.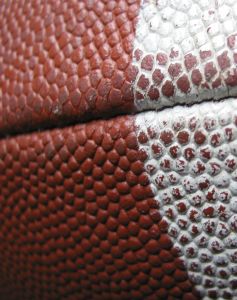 The beginning of fall in Southwest Florida means a number of things: It means motorcyclists are gearing up for the fall and winter riding season, it means snowbirds and tourists will soon be hitting the roads in force, it means school buses and children on the streets in the early morning and mid-afternoon and it means many of us are gathering with friends and family on the weekend to watch college or NFL football.
This confluence of circumstances each autumn increases our risks of being involved in a serious or fatal traffic accident in Lehigh Acres, Fort Myers, Cape Coral or elsewhere in Southwest Florida. Drinking and driving never mix – so don't exacerbate your risks by cheering on your favorite team with too much of your favorite beverage before the ride home.
In fact, we encourage you and your family to make a promise not to drive after drinking any amount of alcohol this fall and through the upcoming trio of year-end holidays. It's a pledge that could just save your life or the life of someone you love. Associates and Bruce L. Scheiner continues to support the local chapter of Mothers Against Drunk Driving and the efforts of local law enforcement, including the Lee County Sheriff's Office, and the police departments in Fort Myers and Cape Coral. We will also once again be the headline sponsor of Cape Coral's Bike Nights, the largest family-friendly motorcycle event in Southwest Florida.
Together, we really can make a difference.
For the third year in a row, Mothers Against Drunk Driving is joining with officials from the National Football League to encourage fans the tailgate responsibly and not drink and drive. MADD's Power of You(th) Facebook page also encourages teens to pledge to not drink until age 21 and to never ride in a car with someone who's been drinking.
To be sure, fans attending the game are at increased risk. And Florida is among the states with the most college and professional football teams. At times in the fall, it seems as though everyone is going to a game. A study by the University of Colorado, which looked at arrest records on game days in 26 college towns, found a 13 percent increase in drunk driving arrests and a 76 percent increase in alcohol violations. An upset win or loss at home proved most dangerous.
But you certainly don't have to attend the game in person to be at increased risk. Those hosting private football parties can also do their part to keep friends and loved ones from drinking and driving.
-Provide plenty of non-alcoholic beverages.
-Have plenty of food, particularly non-salty foods (salty food promote drinking).
-Keep the name and number to a taxi service handy.
-Stop serving alcohol before the end of the game.
-Be prepared for overnight guests.
-Make sure everyone has a sober ride home.

Call Associates and Bruce L. Scheiner, Attorneys for the Injured, for a free and confidential consultation to discuss your rights. 1-800-283-2900.