As Florida legislators work to stiffen the penalties for drivers who text, it's important to note during April, which is Distracted Driving Awareness Month, that much work remains to be done.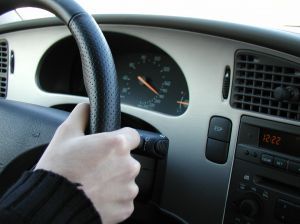 Our Cape Coral car accident lawyers have seen cases where a split second of inattention has resulted in lifelong – or life-ending – consequences.
The National Highway Traffic Safety Administration reports that in 2012 alone, there were more than 3,300 people killed in crashes attributed to distraction.

These are most assuredly low estimates, as the actual number can be tough to gauge. It's not like drunk driving, where a blood draw can easily indicate whether a driver was intoxicated. Instead, crash investigators have to piece the facts together based on the suspected timing of the wreck, the timing of outgoing messages, emails or GPS instructions and witness statements. Some cases are inevitably overlooked.
Other common distractions include eating and drinking, talking or attending to children in the backseat, applying makeup and engaging passengers (especially when the driver and passenger are teens).
Still, cell phones and smartphones in particular remain one of the greatest threats to roadway safety. It's a mistake to assume that just because you aren't using a handheld device you aren't creating a danger. In fact, a new study reveals that talking on the phone – not texting – is the biggest risk for drivers. The National Safety Council reports that while approximately 5 percent of all cellphone-related crashes involve texting, about 21 percent involves the use of hand-held or hands-free devices.
On the surface, this may seem incorrect, given that texting has more elements of distraction; drivers must look away from the road, they are taking their hands off the wheel, etc. However, talking on the phone occurs far more often, and people tend to be more comfortable with it.
The NCS indicates that a driver talking on a cell phone – handheld or otherwise – may fail to process up to 50 percent of the visual information in his or her environment.
The economic cost of this is astronomical when you start to factor in wage and productivity loss, medical expenses, motor vehicle damage, employers' insurance costs and administrative expenses. A wreck resulting in a fatality can cost up to $1.4 million, while a crash resulting in serious injuries costs an average of $80,000.
And yet the number of drivers who talk and text behind the wheel remains high. One major reason in Florida is a lack of enforcement. Although Florida passed a texting-and-driving ban late last year, it's one of the most lax in the country. It remains only a secondary offense, so officers can't stop a driver observed texting unless the motorist has committed some other offense. And even if they are ticketed? It's a $30 fine.
At the federal level, authorities have passed measures barring the use of cell phones by commercial drivers. However, no such action has been initiated to prevent operators of private vehicles from talking on the phone. No single state has enacted a full ban on cell phone use by drivers.
A proposed measure in Florida that would have banned cell phone talking for novice drivers failed to pass. As it stands, drivers are legally free to continue talking on their phone. Those who do, however, should be mindful of the enormous risk they are taking.
Call Associates and Bruce L. Scheiner, attorneys for the injured, at 1-800-646-1210.
Additional Resources:
You killed me at hello – 26 percent of car accidents involve cell phones, March 26, 2014, By Quentin Fottrell, The Wall Street Journal Market Watch
More Blog Entries:
SWFL Traffic Safety – NYC Approach Illustrates Traffic Accidents a Pressing Law Enforcement Priority, March 12, 2014, Cape Coral Car Accident Lawyer Blog