In Florida, bar owners and bartenders can be held liable if they serve to patrons who are underage or visibly intoxicated, and that patron is then involved in a fatal or injury-causing crash.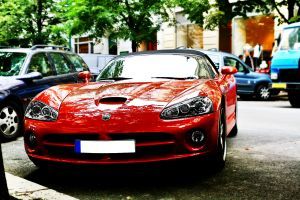 However, valets do not hold the same kind of liability under our current Dram Shop Laws, and this is unfortunate, given that they could serve as the last line of defense. If a bartender who pours the drink can be held liable, why shouldn't the valet who hands a staggering patron his keys be held to a similar standard?
Our Naples drunk driving accident lawyers recognize that the main issue is the fact that a valet is not a liquor licensee, and therefore is not held to the same legal standards. However, some companies have created policies that allow for shuttle services to be provided for those who are visibly too drunk to drive.

Still, valets aren't police officers. They don't carry breathalyzers. Their determinations are subjective. Sometimes, though, intoxication is obvious. At that point, if not a legal dilemma, it's certainly a moral one.
Unfortunately, Florida courts tackled this issue recently, declining to assign liability to a valet company that handed the keys to a visibly drunk patron. In that case, Weber v. Marino Parking Systems, Inc., the Florida Second District Court of Appeals rejected a claim from a mother whose daughter and boyfriend were killed in a Naples wreck on I-75 in 2007. The ruling affirmed an earlier decision handed down by the Collier Circuit Court.
According to court records, her 26-year-old daughter and her 26-year-old boyfriend were drinking at a now-defunct lounge in East Naples. This company also owned and managed the valet service. The plaintiff had alleged the pair were served "copious" amounts of alcohol while at the bar, despite the fact that the boyfriend was visibly intoxicated and also habitually addicted to alcohol.
Per Florida's Dram Shop Law, (Florida Statute 768.125), vendors can be held liable for crashes that result from serving alcohol to a patron who is drunk, habitually addicted to alcohol or underage.
But beyond suing the bar, the mother asserted that the valet service should never have handed the "visibly intoxicated" man the keys to his high-performance Corvette Z06. He was reportedly traveling more than 100 miles-per-hour at the time of the crash. He lost control of the vehicle and struck a tree, which split the car in half, ejecting the driver and severing his foot. The vehicle burst into flames. Both occupants were pronounced dead at the scene.
The plaintiff argued that the valet service failed to exercise a "reasonable duty of care" and that it was liable for negligent entrustment of the vehicle. Court records would later reveal that the driver had a poor driving history that included red light running, failure to stop, leaving the scene of a crash and reckless driving. That year alone he'd been ticketed twice. At the time of his death, his blood-alcohol level was 0.17 percent.
However, the court refused to hold the valet liable. While conceding that "cars, like guns, are dangerous instrumentalities." However, in order to successfully claim negligent entrustment, the court found, the person charged with liability would have to have had a "superior right to control the property." When a driver already owns the car, a business can't be liable for "entrusting" it to him or her.
Still, drunk driving accident victims should be aware that liability is not necessarily limited to the person behind the wheel. The situation should be discussed with an experienced personal injury attorney.
Call Associates and Bruce L. Scheiner, attorneys for the injured, at 1-800-646-1210.
Additional Resources:
Valet liability very low in drunk driving cases, March 18, 2014, By Jon Schmitz, Pittsburgh Post-Gazette
Court: Valet not liable for letting drunken driver leave, Nov. 9, 2012, By Aisling Swift, Naples Daily News
More Blog Entries:
Several Florida Bills Address Texting and Driving Laws, April 2, 2014, Naples Drunk Driving Accident Lawyer Blog