The Allstate Insurance Company recently released its 9th annual "Allstate America's Best Drivers Report." In this report, officials looked at claim data and ranked the nation's 200 largest cities in terms of their driving safety.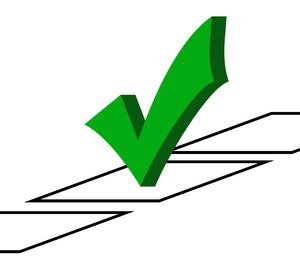 Once again, this year's city receiving the "America's Safest Driving City" award was Fort Collins, Colorado. This was the 3rd time that this city earned the top spot. Fort Collins has places in the top 10 each and every year since the list began.
Our Cape Coral car accident lawyers note the Cape made it onto the Allstate report as the 40th safest city in the nation. We were ranked as the 147 largest city in the nation. In Cape Coral, drivers can typically expect close to 11 years between car accidents. We're actually close to 6 percent less likely to get into an accident that the nation's overall average.

According to recent data from the National Highway Traffic Safety Administration (NHTSA), car accident fatalities have jumped by close to 1,800 from 2011 to 2012. This is the first year-over-year increase in the number of traffic accident deaths since 2005. Claim adjusters with Allstate found that about 70 percent of the vehicles were still 'drivable," which means that many accidents are occurring at slower speeds (under 35 mph).
"Allstate has found the most frequent collisions happen during minor fender-benders, but it's important to keep in mind that even lower-speed accidents can have serious outcomes," said Mike Roche, senior vice president of claims.
Tampa ranked as the 176th safest city in which to travel. Tampa motorists experience an accident on average every 7 years. They were about 42 percent more likely to get into an accident than the national average. Still, Tampa jumped from the 183rd spot in 2012 to the 179 spot in 2012 as the city continues to make marginal improvement.
Regardless of where you live, or were your city ranked, there are moves you can make to help ensure that you're not the victim of an accident. Your most important safety tip is to always be aware of your surroundings. This means putting down the cell phones, putting away the text messaging devices and paying attention when you're in the driver's seat. Unfortunately, distracted driving continues to be one of our biggest (and most avoidable) threats. You want your full attention on the wheel. Steering clear of unsafe drivers is your best way to avoid an accident.
Call today if you or someone you love has been injured in an auto accident. We offer free and confidential consultation to discuss victim's rights. Call 1-800-283-2900.
More Blog Entries:
SWFL Traffic Safety – Drowsy Driving in Focus this September, Florida Injury Lawyer Blog, September 11, 2013
Keeping Our SWFL Bus Stops and School Zones Safe, Florida Injury Lawyer Blog, September 10, 2013