An 18-year-old Fort Myers driver lost his life on U.S. 17 when his sport-utility vehicle flipped after striking a curb.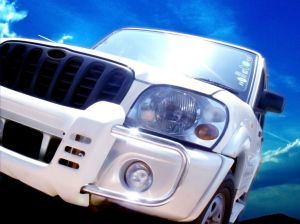 The driver, a recent graduate of Cypress Lake High School and freshman student at Florida Gulf Coast University, was ejected from the vehicle and pronounced dead at the scene.
The crash remains under investigation. While speed is suspected to have been a possible factor, our Fort Myers car accident lawyers also point to the rollover risk of many SUVs.

An investigation a decade ago by PBS Frontline revealed that single-vehicle rollovers (for all vehicles, not just SUVs) caused more traffic deaths than any other kind of motor vehicle crash, accounting for a quarter of all annual roadway deaths. Of those, roughly 63 percent involved SUVs.
In 2002, some 70,000 SUV rollovers were reported, killing approximately 2,000 people nationwide.
In the last several years, manufacturers of sport utility vehicles have made significant safety strides. In June 2011, the Insurance Institute for Highway Safety reported that most SUVs had evolved to become safer than cars, with 28 driver deaths per million registered SUV owners, compared to 56 driver deaths per million registered passenger car owners.
Rollovers continue to be more fatal than other types of wrecks and many SUVs are still prone to such crashes. However, one major improvement on this front has been the adoption of electronic stability systems by many SUV manufacturers. These systems an reportedly reduce an SUV rollover risk by 75 percent. Car rollover risk can be slashed by 72 percent.
Additionally, SUV makers began altering the designs of the vehicles so that the center of gravity is markedly lower, making the vehicles overall more stable.
Still, most SUVs and even crossovers only received a three-out-of-five star safety rating by the National Highway Traffic Safety Administration. According to cars.com, due to the fact that despite overall improvements, SUVs are still particularly vulnerable to rollovers. In 2010, the federal Fatality Analysis Reporting System revealed that rollovers accounted for 57 percent of fatalities in SUVs, compared to 46 percent of pickup truck fatalities and 24 percent of car fatalities.
The IIHS reports the SUV models associated with the highest number of driver fatalities are:
-Nissan 350Z 2-door -Nissan Titan crew cab -Chevrolet Aveo -Chevrolet Cobalt -Nissan Titan extended cab -Kia Spectra -Chevrolet Malibu Classic -Hyundai Tiburon -Nissan Versa -Chevrolet Colorado extended cab -Nissan Titan crew cab -Kia Rio -Kia Spectra -Mazda Miata MX-5 -Subaru Legacy
Those searching for a safer SUV should look for the following features:
1. An electronic stability system, which may serve to limit acceleration and apply antilock brakes to keep you on course if you begin to lose control. The NHTSA mandated this feature in all cars and light trucks manufactured in 2012 or beyond, but it may not come standard in an SUV.
2. Side curtain airbags. These are airbags that deploy downward fro the ceiling to cover some or all of the side windows if you are struck from the side. These type of systems may also serve to keep occupants inside the vehicle in the event of a rollover crash, remaining inflated through the course of several rolls. A person is at greatest risk of death in a rollover when he or she is ejected from the vehicle.
3. Rollover prevention or avoidance system. This feature senses an impending rollover and triggers a stability system that could help to forestall it.
Call Associates and Bruce L. Scheiner, Attorneys for the Injured, for a free and confidential consultation to discuss your rights. 1-888-579-8699.
Additional Resources:
Fort Myers teenager killed in Bartow SUV crash, Aug. 20, 2013, By Suzie Schottelkotte, The Ledger
More Blog Entries:
Skipping Driving Lessons a Bad Idea for Southwest Florida Teens, Aug. 28, 2013, Fort Myers Rollover Injury Lawyer Blog