Experts predict that nearly 150 million people will be sitting down in front of a TV set to watch the Super Bowl this weekend. The unofficial national holiday, Super Bowl Sunday, is a time to gather with other football fans and enjoy some good old American entertainment.
With the Super Bowl come a cornucopia of junk food – and alcohol. It is estimated that roughly 325 million gallons of beer will be consumed on the upcoming Super Bowl Sunday. With all of the football parties, local officials are expecting a surge in drunk driving car accidents in Fort Myers.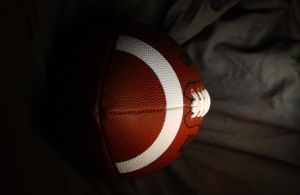 Our Fort Myers drunk driving car accident lawyers understand that Super Bowl Sunday falls just behind New Year's Eve and the Fourth of July for sheer number of DUI arrests. Whether you're cheering for the New York Giants or the New England Patriots, it's important that you celebrate with a plan. Be sure to arrange sober rides home for you, your friends and your family members to help avoid a car accident or a drunk driving arrest. The kickoff time of the big game is 6:30 p.m. Make sure to have all of your event details sorted out by then.
Experts at the University of Minnesota recently completed the most definitive study on watching sports and drinking alcohol, and the results are out just before the big game. The study concluded that nearly 10 percent of sports fans have a blood alcohol concentration (BAC) of 0.08.
If you're going to a friend's house or to a local sport's pub for the big game, be sure that you have a safe and sober ride home. Consider going through the following tips before starting your Super Bowl party.

Big Tips for the Big Game:
-Be sure to designate a sober driver before the party even starts. It's best to leave your car keys at home if you're going to be drinking.
-Pace yourself. You don't want to drink too much too fast. Be sure that you eat enough food, that you take a break from drinking and that you alternate the alcoholic and the non-alcoholic beverages.
-Before you leave your house, put the phone numbers to local taxis in your phone just in case.
-Always wear your seat belt. A seat belt is your best defense against injury or death in the event of a car accident.
Remember to recognize your Designated Driver when you're out Partying:
-Offer to be the designated driver the next time your group goes out drinking.
-Offer gas money or to pay for parking.
-Make sure that your designated driver's non-alcoholic beverage is always full.
-Cover their tab. Wings and non-alcoholic drinks aren't the much in comparison to the cost of a life.
According to the National Highway Traffic Safety Administration (NHTSA), nearly 200,000 football fans pledged to be designated driver this year. Enjoy your friends, enjoy the game and enjoy your weekend of football, but enjoy it safely.

If you or someone you love has been injured or killed in a drunk driving car accident in Fort Myers, Bonita Springs, Naples or Sebring, contact Associates and Bruce L. Scheiner, Attorneys for the Injured, for a knowledgeable explanation regarding your rights. Our experienced injury lawyers are available for a free appointment to discuss your case in detail by calling 1-800-283-2900.
More Blog Entries:
A New Year and a Fresh Start for Reduced Risks of Car Accidents in Naples, Florida Injury Lawyer Blog, January 11, 2012